J-Law stuffs it to the feminists!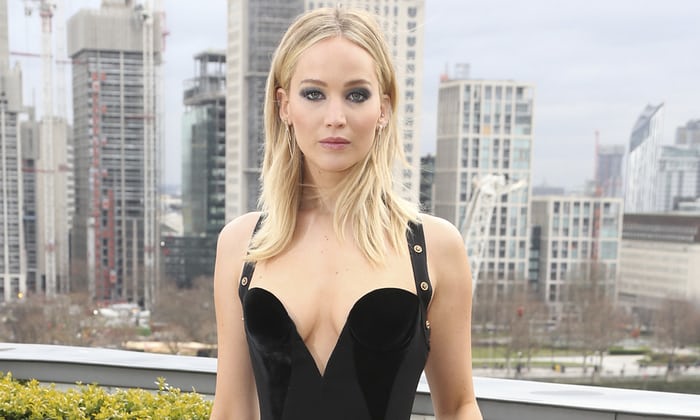 Northampton, England
February 27, 2018 2:54pm CST
The feminist Metoo# movement is getting a bit ahead of itself. This week they called out the gorgeous and surprisingly down to earth actress Jennifer Lawrence for wearing a very skimpy white dress to promote her movie, Red Sparrow, calling the photo shoot sexist. The publicity is a requirement of the job of course but not outside in mid February in London. This dress stunt is, of course, the first big hint the movie stinks. The director and two lead male stars assembled on a terrace and were joined by the glamorous J-Law in a stunning white cocktail dress with leg showing on a very chilly day. But the guys were in winter wear labels and well wrapped up from the grey and gloomy London skyline blowing on their necks from behind. It was so cold even female co-star Charlotte Rampling kept her clothes on! But Lawrence was having none of the criticism from the online feminist and usual liberals and said she will wear what the hell she likes, when she likes. I'm sure Jennifer was a bit 'narked' that she had to glam up and the male co-stars Joel Edgerton and Jeremy Irons didn't in the freezing cold London skyline but she knows that the glam bit and her name is what helps to flog the movie and so just doing her job for a sizable salary, selling those movie dreams to cheer us up in the winter. I really like Jennifer Lawrence as she says it like it is and the Tonya Harding of the red carpet. If the feminist and liberals have their way then we will never see a beautiful girl in a pretty dress again when men are around? Back off girls!
3 responses

• United States
27 Feb
I loved this woman.Out of Kentucky a star is born.


• Philippines
28 Feb
She was wearing a Versace! I would endure a freezing cold and not wear a coat to cover up a Versace if I was wearing one and if I could do justice to the dress. She's one gorgeous woman and sexy too in every way!

• Philippines
3 Mar