Steiff Teddy Bears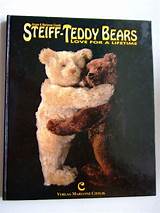 United Kingdom
February 28, 2018 4:46am CST
The actual title of this book is `Steiff Teddy Bears Love for a Lifetime.' , but I thought that was too long to use as a title. However it does cover the subject of the book very well. It tells us the history of the famous Steiff Teddy Bear manufacturing from 1902 until the 1990s when the book was published. The book contains photographs of nearly every Steiff Teddy that was made during that time. There are lots of lovely pictures of these bears in imaginative settings , and some good written information which is very useful for a collector .
8 responses


• Uzbekistan
1 Mar
@millie02
I haven't been there. There is a museum which is obviously quite interesting. I'm adding the link so you can see for yourself:

       HOME   ABOUT  ARTICLES  SPECIAL DEALS   CONTACT    DESTINATION IDEAS    England    Germany    Italy    France    Austria    Belgium    Croatia    Ireland    Wales    Switzerland    Castles    Museums    Cathedrals    War History    Family Travel    

• Philippines
28 Feb
First time I've seen this kind of teddy bears.

•
28 Feb
That is nice to see all the bears.


• Los Angeles, California
28 Feb
Sounds like a good reference work for collectors.


• India
1 Mar
I bought one in Germany and it is a lamb They have a button on their ear.

• United Kingdom
1 Mar
Lovely, do you have a photo of it that you could share with us? I brought a box of small Steiff animals from an auction last year. These included a fox, a squirrel, cow, pig, hedgehog and some more that I do not remember without going to have a look at them.

• India
1 Mar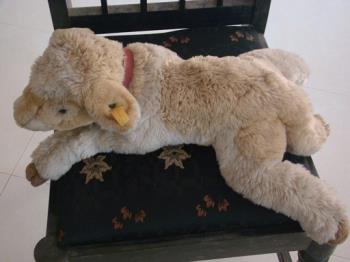 • United Kingdom
2 Mar
@allknowing
Nice picture , thanks for sharing. This looks like a large soft toy. The toys I own are probably miniatures because they are only a few inches long.


• India
28 Feb
Any idea why they stopped in the 1990s with the manufacturing of those teddy bears?

• United Kingdom
1 Mar
I am sure that the teddies are still being made today, but the book was published in the 1990s, and this is why the information stops at that date. You can still buy new Steiff teddy bears today and they often commemorate dates and events that occur in the modern world such as royal wedding etc.

• India
3 Mar
@millie02
Oh thanks I thought they had stopped making them


• United Kingdom
5 Mar
@nitirrbb7
I think that they only make certain bears these days. Most are made for special occasions like royal wedding etc.