Art Nouveau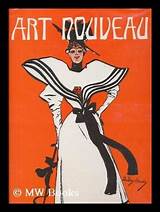 United Kingdom
February 28, 2018 5:17am CST
Art Nouveau was written by Otto Lorenz and published by Bibliophile books in 1985. It is a lovely book full of lots of lovely colourful Art Nouveau pictures and posters. It is a big book and many of the pictures take up one or two pages. It is the sort of book that people might buy just for the pictures so that they can cut the pictures out and frame them. However , I am not going to do this because it would ruin the book.
7 responses



• India
28 Feb
Even me to why cut them if they look neat inside the book


• India
3 Mar
@millie02
Agreed, I also feel its an insult to books treating them that way


• United Kingdom
5 Mar
@nitirrbb7
It is, especially with books that are really old. These books can be rare and may never be printed again.


• Green Bay, Wisconsin
28 Feb
Yes, it would ruin the book. Sounds like a nice book.

• Trinidad And Tobago
28 Feb
Glad you can enjoy your pictures and posters. I have not seen this book.

• Los Angeles, California
28 Feb
That is a book I would look through.