Alone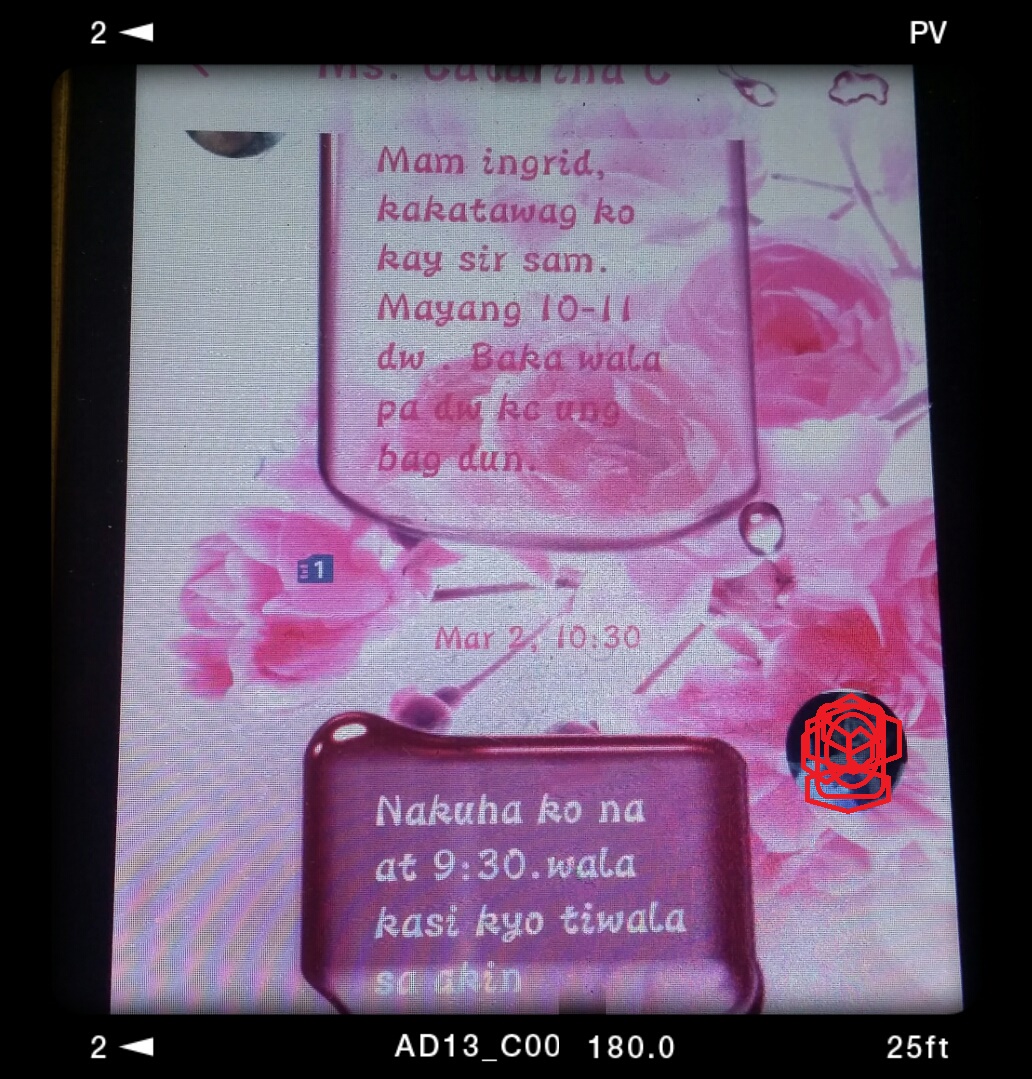 Philippines
March 2, 2018 2:17am CST
I went to school alone at 9:15 this morning to get my salary. I texted 2 of my colleagues yesterday and we agreed that we meet at the open canteen at 9AM. This early morning at 7:24, I received 2 text messages from my 2 colleagues saying that the bag of salaries will be available at 10-11AM, and another (Miss AUA) said it is better to go at 1PM 'to be sure'. I reiterated to them in yesterday's text message that 9AM, our salaries are ready, but they were delaying to 10AM or 1PM. I did not respond to their next text messages anymore. I went to school alone. That is a problem of my colleagues- they want that we all go as one group. They cannot go alone. They need somebody to lead them. I texted Miss Cata that "I have taken my salary at 9:30, because they 'have no trust' in me". Can you go alone in a place of rendezvous when your friends delay their coming over?
6 responses


• Philippines
2 Mar
i am now trying to do my activities without always asking my colleagues. i do not know why they ask me some things and then they wait for each other, leaving me alone. i have noticed that several times especially during pay day.

• Switzerland
2 Mar
@ridingbet
May be they love to go somewhere having a coffee first. Who knows.

• Philippines
4 Mar
@LadyDuck
yes, i think so too. the open forum that AUA planned about did not materialize anymore because she already talked with the patronizing colleague that i kept mentioning about, and according to AUA, all is well that ended well.



• Philippines
2 Mar
my sister said they are not the ones feeding me so i can do some of my school and hospital activities independent from them.


• Beaconsfield, Quebec
2 Mar

• Philippines
4 Mar
@dodo19
yes i agreed with her. she cares for me especially if i am angry or disgusted with my colleagues. she says 'you should do your own actions and it is up to them to do theirs since they are not your family'. hahaha

• Philippines
3 Mar
I can go alone. I see no problem with that. Going with a group can pose some scheduling problems.

• Philippines
2 Mar
sometimes we can do activities alone because we can finish it on time.

• Philippines
2 Mar
I still have to go alone. I am not use in depending someone. I do things my own.

• Philippines
2 Mar
that is good. me too. the colleagues of mine depend on me as to when and what time should we go to school, but when i say what time, they will delay coming because they wait for each other in the parking area going to school. and i wait for ages at the open canteen. i ranted in front of my sister and son when i arrived home.

• Garden Grove, California
2 Mar
wy o ofm te salaryu is t ere it i s tere