Flowers Over Me.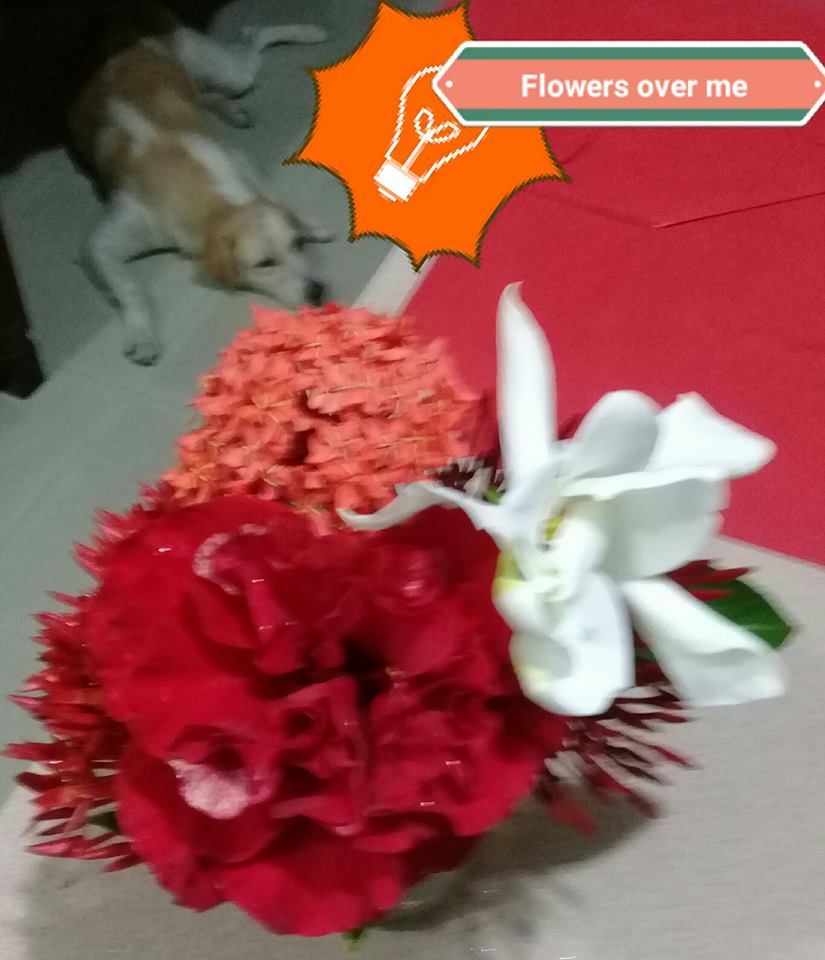 Philippines
March 2, 2018 10:05pm CST
That's my doggy. She watches me all the long hour I spend watering my garden greens every morning. The activity always ends up with me arranging some flowers in a little bottle, like a bouquet for my altar. My doggy doesn't particularly like this activity. She actually wreaks havoc on my plants when I am not looking. Hmmmph. As if she's telling me that I prioritize the flowers over her. Hay.
6 responses

• Philippines
3 Mar
That sounds funny. Anyway, flowers looks beautiful.


• Philippines
5 Mar
@eileenleyva
oh, really nice variety of flowers. How I love to plant flowers here, too. But flower plant don't live that long for the kind of soil we have here. Just really sad to think.. Yes, your dog is really cute.


• Philippines
5 Mar

• Philippines
6 Mar


• Philippines
3 Mar
The dog is jealous of the flowers. Too funny!

• Philippines
3 Mar
Canines are clingy creatures. They watch every thing the master is preoccupied with. When the master takes a rest, the canine comes kissing and craves for belly rub.

• Philippines
3 Mar
@eileenleyva
proof that canines have trained their human servants well!


• Philippines
3 Mar
@allen0187



I know. That is why my home used to be called the abode of The Royal Canines. I do every thing for the indolent dogs. I should have trained them to pick my shoes and slippers.


• Philippines
3 Mar
My doggy, I think we are like Charlie Brown and Snoopy.

• Bunbury, Australia
3 Mar
Perhaps she is jealous of the time you spend arranging flowers. They have ways of making us pay, don't they?

• Philippines
3 Mar
She is jealous enough when I throw grains for the birds. But I do talk to my dog that we must feed the birds. She listens and seems fine with the birds. But my plants, I discovered that a few stems are broken every other day or so. Still I love my doggy.

• Bunbury, Australia
3 Mar
@eileenleyva
Dogs are wonderful companions and are so loyal and devoted to their owners.

• Philippines
3 Mar
i recognized the santan. now i know what rosal looks like. we've never had the kind of hibiscus, though i've always liked it.