Who would like to come around for a cup of tea/coffee and a lovely chat?

Ahmednagar, India
March 3, 2018 5:02am CST
I'm ready for afternoon tea. My front door is wide open for you to pop round to come in for a cuppa and a lovley home made cake, lots of chairs so all welcome, the more the merrier, come round let me wait on you this afternoon for a wee while, put your feet up and lets discuss what we have been up to day, weather or anything else that you would like to discuss with me. Even though its cold outside, the sun is shining through my sitting room windows and I fancy inviting you all round to my house for a wonderful afternoon of good tea/coffee to drink, homemade cakes and good chat. I'm waiting for you, wondering who is going to step first over my doorstep, "Don't forget to take your shoes off! PLEASE". Who's going to have first pick off the cakes and get the best chair in the house! Everyone is welcome, old friends and new friends, the more the merrier, would love a full house this afternoon. So put down what you are doing and come right over now for some lovley good cheer.
2 responses

• Green Bay, Wisconsin
3 Mar
Lovely house you have and a cozy warm kitchen. I'll take a cup of tea, if you please, and as you can see, I left my shoes at the door. Your cake looks delicious.

• Ahmednagar, India
3 Mar
Well, please don't hang on the doorstep, you are making the place look untidy, slid those shoes of yours off and come on in, 3honor has chosen some background music, not that we will be able to hear it soon with all our happy chatting. Come on in and take a seat, there that chair over there, just right for you, some lovley big coushins for you to rest against. now can I offer you a tea or coffee and I most insisit you have a lovley piece of home made cake that I baked this morning, there's more than plenty to go around, chocolate, plain and a nice cherry one just to name a few. If you like cats you may be lucky and my cat may appear and jump on your knee and ask for a stroke.

• Green Bay, Wisconsin
3 Mar
@Raj7779
I'll take a piece of chocolate cake. I know it's made perfect for the diet I'm on. And a nice cup of tea. I'm going to ask politely to keep the cat away as I'm allergic to cats. I don't want to start sneezing all over your delicious cakes.

• Ahmednagar, India
4 Mar
@just4him


most welcome to my home


• United States
3 Mar
When you said shoes off.. you had me. Bless your heart pass me the white cake. Remove the frosting and serve it with orange soda please. I would love to chat about a nice garden of roses.

• Ahmednagar, India
3 Mar
Thank you very much for saying that I have a lovely house, so glad that you feel at home, thats just how I like it. Lots of lovley cakes, lots of tea, a fresh teapot has just been made, you must have heard the kettle boiling. suny, so pleased that you are here and making yourself at home, I went to the toilet and fel asleep, thanks for getting on and helping yourself, just the way that I like it free and easy

• United States
4 Mar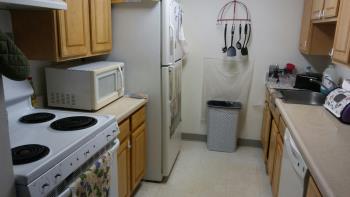 @Raj7779
OH that is so nice I take pleasure in my home so that brings joy to me. I am not rich but you could not tell at all. I am working on the kitchen soon.

• Ahmednagar, India
4 Mar