Sunday Classics: Living Next Door to Alice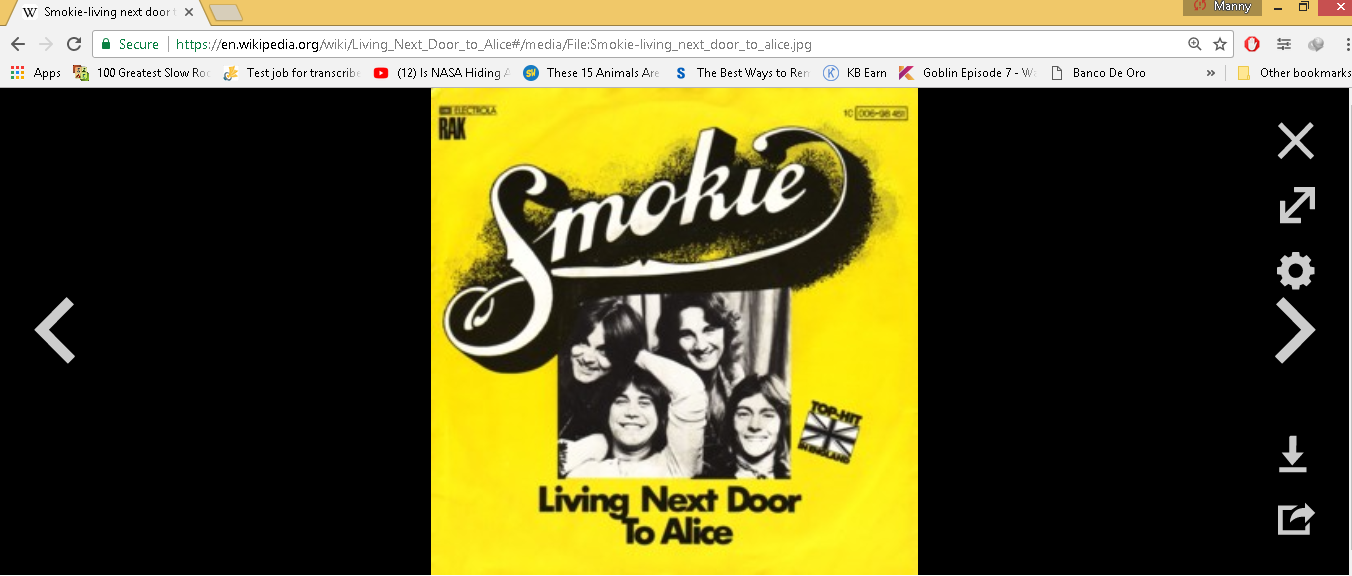 Philippines
March 3, 2018 7:05pm CST
Good day! It's Show Time! Miketagz Again! Another throwback classic song belong in 70's "Living Next door to Alice" is a song co-written by Nicky Chinn and Mike Chapman. Originally released by the Australian vocal harmony trio New World in 1972, It is about a young man's long-standing unrequited love toward the girl next door and his neighbour of 24 years, Alice. Trivia Fact Time: It spawned a more risqué version in 1995 by the Dutch novelty act Gompie, titled "Alice", Gompie is a project of Peter Koelewijn and Rob Peters. Peters, while visiting a bar called Gompie in Nijmegen, heard "Living Next Door to Alice" by Smokie. This information is according to Wikipedia. Stay tune again for more old throwback songs in... "Sunday Classics". Adieu.

Video Source: on the link below Other Version: https://goo.gl/ZAmZ2R
1 response

• United States
4 Mar
My mother loved this song. I made her a tape for her car and had this on it. Once she stopped driving I had a "mom's playlist" on my iPod and included this.

• Philippines
4 Mar
@FourWalls
Wow nice, my relative of mine like Smokie Songs too. He sang it on videoke and he has DVD tape on it.