Do you like forex trading?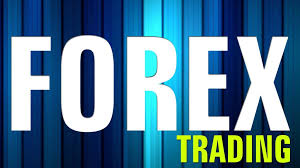 March 4, 2018 6:47am CST
I heard some people making a great money through Forex trading and I am interested on how they do that particular thing. It is very rare to have people who are successful into Forex trading because some of them loss all their earnings. So if you will be asked, what makes you think to do Forex trading? Is it really a great job to do? and how much are you willing to loss?
6 responses

• Corsham, England
5 Mar
I've heard that some people are very successful in Forex Trading but I would have to do a course on how it works as I don't understand much about it.

•
5 Mar
Yeah that is great, I would love also to do that so that my investment would not be wasted.

• Corsham, England
5 Mar
@junrose123
I suppose you could learn online although I think there are college courses you could attend.

•
5 Mar
@sprite1950
Yes you are right, but I guess it might be expensive.

• Philippines
4 Mar
It's risky if you are not well educated how it works. It is profitable once you master it. No it is not gambling. It has science behind it. There is an indicator when to buy and when to sell. The minimum account to start trading is $ 1,000 otherwise find a job first. There is a DEMO account where you can practice what you had learned from studying it. So you don't blow your real money. Once you are confident you can dive now to real trading...

•
4 Mar
Well thanks for sharing your insights, it would be a big help for me as a beginner at Forex trading.

• Philippines
4 Mar
@junrose123
Go to link below it has complete documentation on how to trade FOREX. Don't forget to inform me once you are successful with it..
BabyPips The beginner's guide to FX trading View Menu School of Pipsology Welcome! Are you new to trading forex? The School of Pipsology is our free online course that helps beginners learn how to trade forex. If you've always wanted to learn to trade but

•
4 Mar
@iridion9
Thanks I would probably check this out.

• Singapore
20 Mar
I am interested and I will read more about it when it comes.

•
22 Mar
Well that is great, I wish for you to succeed on that journey.

• Singapore
22 Mar
@junrose123
Thank you so much it is going to be a long learning journey

• Philippines
5 Mar
I have heard of it but never tried because It's also risk taking.

•
5 Mar
Yes I agree on that, you should not try it if you are not a risk taker.

• Richfield, Utah
4 Mar
Nope, I just collect from ltc faucets, cashed out twice in the last 6 months

• Philippines
4 Mar
Nope I haven't had any forex trading experience or investment