Do you believe in Angels?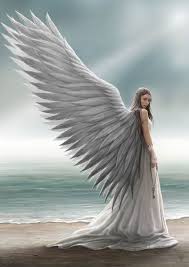 Philippines
March 4, 2018 5:12pm CST
Angels are mentioned in various scriptures and in many religion. They say angels are the messenger of GOD. Angels are the guardian of a person. But angels do come only if we PRAY. When we pray to GOD angels will assist and protect us from evil. So do you believe in Angels? Share your experienced...
5 responses


• United States
8 Mar
Yes i believe in them and other spiritual beings

• United States
8 Mar
@mydanods
that is wonderful.. I also believe now fairies

• Nigeria
8 Mar
@EddieHands
I knew this was coming. Fairies are inventions of fiction writers.

• Cuyahoga Falls, Ohio
4 Mar
Of course I do.


• United States
5 Mar
Yes, I believe in the angels, there have been many times my kids and I were in danger and were saved at last minute. We have many guardians watching over us.