March Writing Challenge - D3 Winning my heart..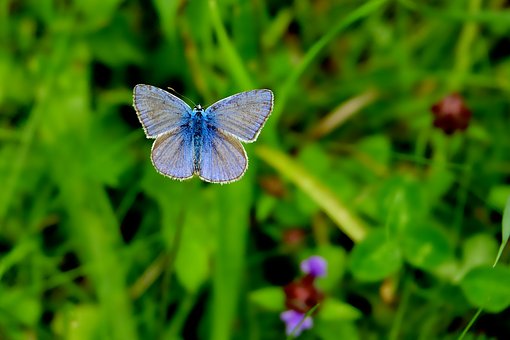 United States
March 4, 2018 5:49pm CST
These are so much fun. You get to know alittle more each day. Ways to win my heart. 1.You need to be clean in many ways. I am blessed to have this in many ways. 2. You need at least your own card board box. Your not living here. I will meet you at the bus stop for lunch. or sit with you in the park. I am not sharing a roof not yet. 3. You have to be trustworthy in and out of my sight. 4.Good with with money is a blessing. I won't have to stress you about anything. 5. No super bowl allowed . 6. No PDA at all . Am I nuts? I find one thing strange but it's ok. He has never had an argument with a woman. He said he won't do that ever. He has never raised his voice. Anything he wants to talk about he sits in his favorite chair and it flows. I am not sure how it lasted this long. I am glad it's nice to deal with. At first I was very nervous. Strange right..
5 responses

• United States
4 Mar
Some people won't initiate a fight. I won't. It is due to how I was raised and mentally/physically abused. My therapist keeps trying to get me to challenge the people in my life about how they treat me. I won't. It was ingrained into me to just take it and not make a problem worse. Not a great strategy for life but that's what it is for me.

• United States
5 Mar
THe way he behaves with stuff shows the fact that he is not going to deal with anything he can walk away from. He said before he fight a woman he will leave her and never return. I am sure he would.

• United States
5 Mar
@NJChicaa
that is good I do know what happened and for that i am with you. I changed after Adrain so I understand.


• United States
6 Mar
oh no I hate the super bowl and it's so nice that I have not had one man to need to watch it. Not one.

• Washington, District Of Columbia
6 Mar
@sharon6345
that's really great to not have a boyfriend eat sleep, and breathe football!! I like football too but gosh darn not 24/7/365!!!!

• United States
6 Mar
@db20747
No he loves love loves the news. But when he is here he watches no tv unless it's something I want to watch. He says he rather watch me. and that is what he does. it made me nervous at first.


• Kolkata, India
5 Mar
glad that u have a nice person with u

• United States
5 Mar
Thank you I am very happy too.

• Anniston, Alabama
5 Mar

• United States
5 Mar
Public display of affection.

• Roseburg, Oregon
5 Mar
My husband and I have never had a fight. He always made me deal with our daughters who were always fighting with each other. They still do.

• United States
5 Mar
That is great judy I was wondering if it was possible. He won't dare argue and for that I am glad.