React: Do you encounter counterfeit money?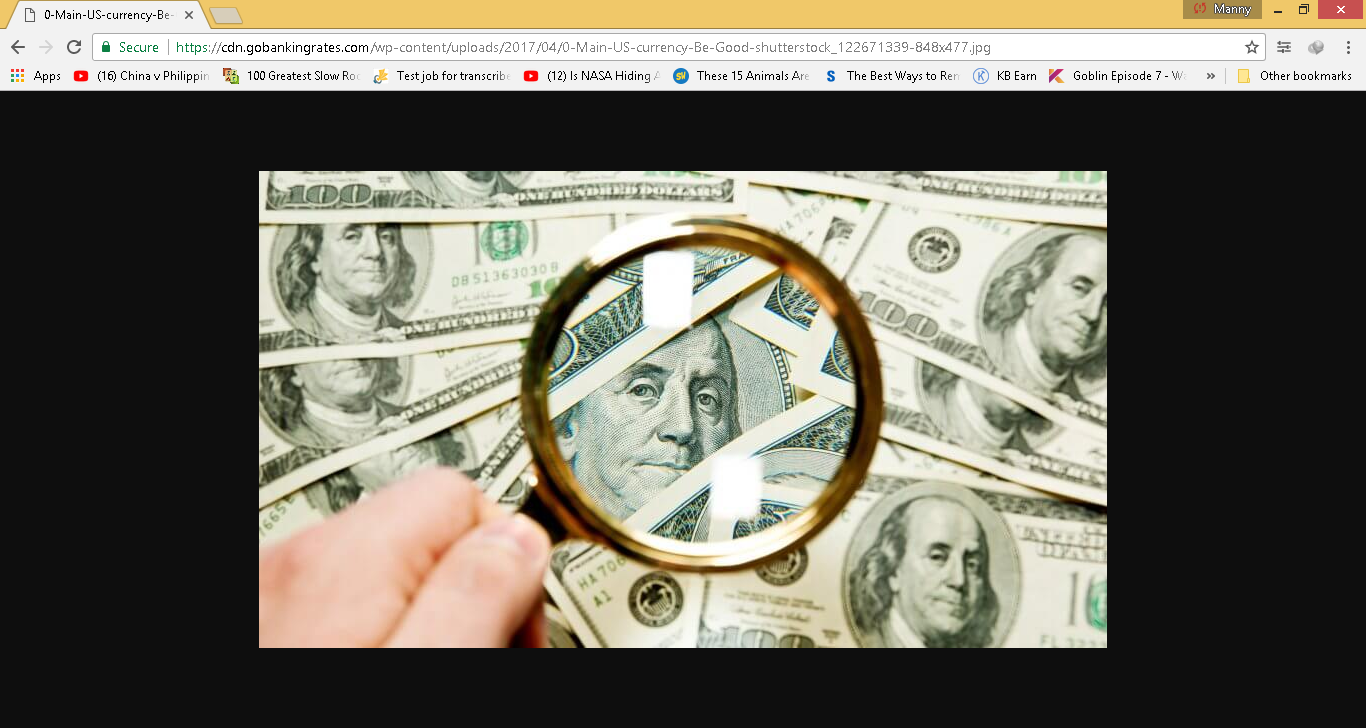 Philippines
March 4, 2018 10:21pm CST
Good day! It's Show Time! Miketagz Again! Are you aware of your money? The recent stories about the pastor: He offer any amount of money that will help to aid his church community, one day he went to bank and request to deposit his money and the teller said "one of your paper bills was fake" and pastor was arguing that it is a real money. The teller and the bank manager examine the money if he's telling the truth and after 10-15 minutes, the bank manager told by him that it's a fake money and he explain that "paper bill should reveal secret information but this one look real but not a correct format" Pastor decide to go home. Poor pastor, someone put fake money without his own knowledge Do you have similar experience like this one? Fake money is everywhere. Please be aware...
7 responses

• Banks, Oregon
5 Mar
No not that I know of, but heard of it before.

• Philippines
5 Mar
@TRBRocks420
Oh I see, double check your money to be sure that is real.


• India
5 Mar
yeah its everywhere and most in developing and under developed countries

• Philippines
5 Mar

• Guangzhou, China
9 Mar
The bad news is I can't tell the counterfeit money. The good news I hardly will get counterfeit money. And a better news is today we don't have to use cash as we prefer to use mobile phone to pay. Even if a street vendor likes it. I also like it because it is much more convenient. This is why today I don't have much cash with me. I also don't have to get cash from ATM.

• Corsham, England
8 Mar
That's never happened to me and I'm not sure if you can get the money exchanged at the bank if it's not your fault or whether you lose it. Some shops have a little machine they can scan a note with to see if it's genuine.

• Philippines
8 Mar

• Corsham, England
8 Mar
@miketagz
Yes I tend to use my card for payments although I carry a little cash.

• Philippines
8 Mar
@sprite1950
Me too, and I have a customer recently to bought promo fare on local airline because she don't have cash so I decide to use my card as well.

• Canada
5 Mar
I have never had a problem that I am aware of. So as far as I know, I have never encountered counterfeit money and I hope I never do. These days, I am using my credit cars for all purchases and I get points that can be used to pay for purchases.


• Canada
5 Mar
@miketagz
We have to work harder and smarter to be ahead of the hackers.