Mango ice cream in the making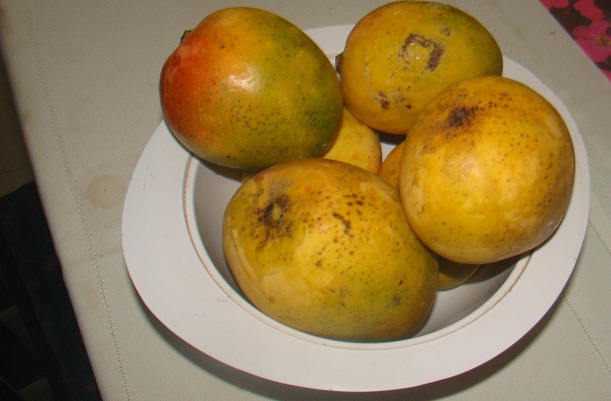 India
March 4, 2018 11:07pm CST
The plucked mangoes are now ready. We sold some, ate some and some will be cooked. Work in the kitchen to cook some mangoes is in progress We will not get to preserve juice as many mangoes had to be discarded. The one who plucked mangoes was a bit careless this time. He must have just thrown them in the bag. Mangoes cannot bear ill treatment (lol) There are few left that will be used to make ice cream. We do not have an ice cream pale but we use our fridge and it turns out superb. One needs to put the stuff back and forth in the fridge after putting it in the liquidiser. Home made ice cream turns out great as only genuine ingredients go in there.
10 responses



• India
7 Mar
Did you also take it out de - freezed it mixed it and then put it back. I do it thrice

• United States
7 Mar
@allknowing
yes halfway through I took it out stirred it and put it back in.

• India
7 Mar
@shaggin
I actually put it back in the liquidiser.

• El Paso, Texas
5 Mar
That sounds delicious, I love mangos.

• El Paso, Texas
5 Mar
Kinda
@allknowing
but I don't buy them because I can never tell if they are ripe.

• India
5 Mar


• India
6 Mar
October is not the time for mangoes at Solitaire


• United States
5 Mar
We've never made homemade ice cream - only the simple kids project of cream, vanilla, sugar, ziploc bags and rock salt (then shaking the bag

). Ohhh, I'd love to try your mango ice cream



!

• India
5 Mar
As you know it is against rules here to give you the recipe (lol) But I suppose I could tell you what goes in there. There is milk, sugar, butter, mango pulp and pistachios to top it. Yummy. Yes yummy

• United States
5 Mar
@allknowing
I don't need the recipe - I was hoping you would send me some


. Interesting, butter? I don't think I've ever had mango and pistachio together either (although I do love pistachio ice cream!)

• India
5 Mar
@much2say
The milk that we get here needs a pep up and so butter (lol). Pistachio is just a topping.


• India
5 Mar
These are Benett Alphonso. I have a few other varieties too.

• Cochin, India
6 Mar
@allknowing
Oh that's very sweety one. I have only 'Moovandan' . Which state do you belong?

• Philippines
5 Mar
Sounds good! Give me some please...

• India
5 Mar
Just enough for the household. Sorry


• Bunbury, Australia
5 Mar
I've always enjoyed home-made ice-cream. I can imagine home-made mango ice-cream would be really delicious.

• Bunbury, Australia
6 Mar
@allknowing
They grow in our northern parts and we can buy them in the supermarkets. My friend has one growing in her garden but I think they are a bit susceptible to frost in this area.


• Hong Kong
5 Mar
@allknowing
I always love mangoes my friend.