Spring Krack up 2018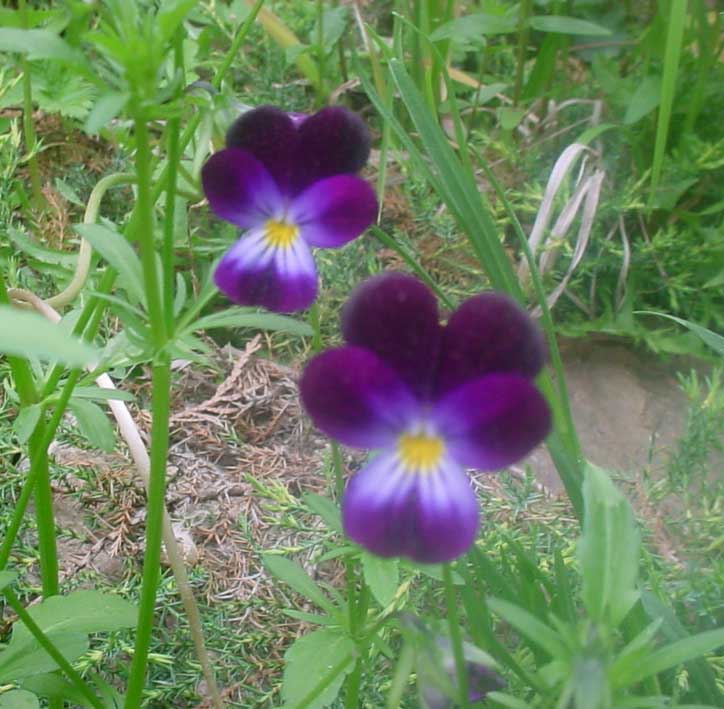 Mead, Washington
March 5, 2018 6:15pm CST
I actually wrote this in March of 2012 and posted it sometime ago on a forum no longer in existence Here it is again. Just for fun Hey everybody, my name is Rhonda Raccoon, did you know that it's almost "NEW YEAR'S"? I'll bet right about now your probably thinking what a crazy statement. Doesn't that silly raccoon realize New year's came and gone several weeks ago? Well! yes and no!. Back around 46 B.C. old Julius Caesar got this great idea to dedicate a month after the Roman deity Janus, god of gates, doors and beginnings. In so doing, he figured that all the surrounding nations that celebrated New years in the spring or the fall, could just all join together and make it easier on everyone by having it in the dead of winter on the first of Jan. While at the same time extending the "Winter Solstice" celebration practiced by a lot of folks back then. Well ole' Julius forgot to tell the rest of creation about the change. So every year around the time of the vernal equinox ( vernal means spring or youth and a time of renewal or rebirth) which is between March 19 -22 the earth begins bursting forth with new life in the form of green fronds and flowers poking heads above the soil. Frogs begin climbing out of the mud to sing and butterflies and birds return from the south to set up house keeping. New life can be seen everywhere as spring opens up and dirt blackened snows of winter melt into the ground. The sunshine's hotter and days lengthen while lambs, puppies, colts, and kittens are born and wobble about on spindly legs as they discover the world around them. The whole of creation rejoices because Spring has sprung at last. Yes even Mankind is happy to see spring, he can be seen outdoors poking seeds into the ground or flying a kite and of recent years in they even figured out a way to get more daylight hours by set our clocks forward. Lawn mowers are taken our and snow blowers put up. But you poor humans ignorantly believe New Years is in the dead of winter. Just because some old Roman emperor said so, "cause" he wanted to honor one of his many deity's. Shoot! even the ground hog knows it 'ain't' New Years yet because he doesn't see his shadow until February 2nd. It sure is a wonder why man thinks New Year's is in the smack dead of winter. Even the snow isn't new by then, having snowed three or four times since November. What's new about more snow, gray leaden skies and dried out old Christmas trees? Anyway for the rest of creation as well as any of you Human critters that care to listen. So get out the lawnmower, Till up the garden, get out the seeds, take your kiddo's for a bike ride and go fly a kite and have a wonderful time, spring is in the air. My son Ray many years ago when he was about age seven and in first grade sang this little ditty. About Spring, author unknown. The air is warm and the skies are blue The leaves are green yellow Because they're new My feet go skipping The birds all sing The whole world is happy Because it is spring. Now that spring is upon us "Happy New Year's 2018" As to spring this year, Where I live winter is still lurking around with snow but Spring is pushing her way in. We just got some new baby chicks as our old hens need to be retired this fall. Are you ready for spring? I sure am.
4 responses


• Canada
9 Mar
Can't wait for spring. I have that exact shade of pansy in your photo in a pot waiting to put it in the garden come spring

• Mead, Washington
21 Apr
The pansey's in that photo grow wild all over where I live. We have a lot of them all spring and summer. The flowers are not blooming here yet but pushing up I can hardly wait for trilliums alsl known as Wake Robins bloom and the lady slippers. We should get them in mid May, Lady slippers where my mom's favorite flower.

• Paso Robles, California
21 Apr
It's a month into spring as I'm responding, and your post reflects the joy I'm feeling as I see all the street trees and gardens burst into color. It's delightful and every day brings new buds to bloom.

• Mead, Washington
21 Apr
WE too are finally experiencing spring time. We live at 2800 feet level and the snow has finally melted other than a few small shadowed patches. Robins are back flowers are pushing up not blooming yet but should soon. While 20 miles away we see lots of things leafing out and starting to bloom at lower elevations. When the lilacs are blooming down in the valley of Spokane, and Spokane valley we will be just getting crocus blooming a month later we get tulips and peonies, lilacs bloom. It is like getting spring twice. The hummingbirds should be back about mid May as well as the blue birds where we live.

• Paso Robles, California
26 Apr
@Liberti
Sounds beautiful. I'm seeing hummingbirds here again.

• United States
7 Mar
That is the sweetest photo you shared with us!!