More scams from ebay sellers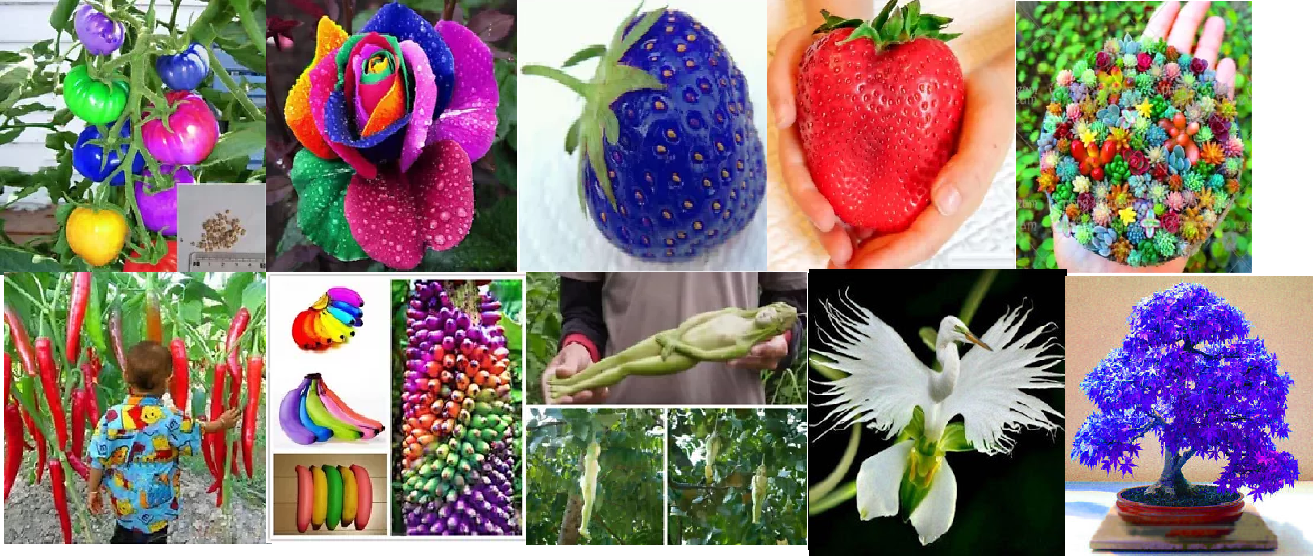 Calgary, Alberta
March 7, 2018 10:43am CST
It really hurts me that these non-existing plants are best sellers at ebay. As a gardener I am disappointingly cringing that many gardeners buy seeds online and they were easily scammed by these photo-shopped pictures. Picture Number 1: Rainbow tomatoes- White,green,orange and yellow tomatoes exist but Raindow tomatoes doesnt. People who ordered ends up growing red Chinese tomatoes. Picture Number 2: Rainbow Roses- The rainbow roses sold in flowershops are just painted white roses. Picture Number 3: Blue Strawberries, There are only 3 type of strawberry colors, Red, Pink and white. Blue Strawberries exists in your dreams. People who bought this said they end up growing Mock strawberries. Picture Number 4: Giant Strawberry- It is a photoshopped apple Picture Number 5. Rainbow succulents- These plants only comes in different shades of green and yellow. Picture Number : Giant Bird's eye chili - It is photoshopped string beans and people end up growing small chilis. Picture Number 7: Rainbow banana- Bananas only grow in these colors: Yellow,Red ,Pink and Green. They dont grow in rainbows. People who bought the seeds say they end up growing dandelions Picture Number 8: Woman shaped cucumber- if such thing exists, its molded like those box watermelons. Picture Number 9: An orchid with the head of real bird. It has eyes and beaks.

Picture Number 10: Blue maple bonsai

This will make Canadians cringe.
8 responses

• Italy
7 Mar
And the seller might blame them for not having a green thumb.

Why does #10 make Canadians cringe? Because it looks like a maple tree?

The leaves are quite odd.

The giant strawberry could be a thing though, my grandparents have/had strawberries in their garden and big strawberries could be sometimes spotted. At the same time the strawberry might be small, but if the hand is smaller, the strawberry turns huge.


• Calgary, Alberta
7 Mar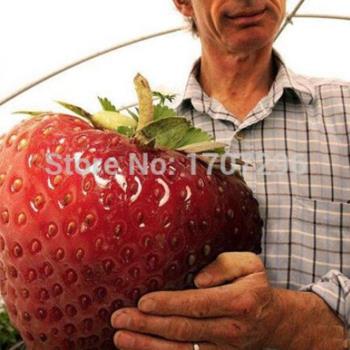 Canadians see Maple everyday and they had always been red. The strawberry is from a stock photo of an apple. Speaking of giant strawberry seeds. someone is selling this on Allie scam express.

• Italy
7 Mar
@CaptAlbertWhisker
Oh, that is giant!

This is a photoshopped watermelon instead.



• United States
14 Mar
I suppose if you don't see these things in a store, then chances are you can't grow them! Some things are just too good to be true . . . but it's sad that people are actually allowed to sell these seeds - I would have thought there was some law or rule against such practice.

• Calgary, Alberta
14 Mar
I decided to buy seeds in a website called burpees instead. I cant trust ebay anymore with all the scammers there. I know someone who just purchased Habanero seeds but ends up growing bird eye chili which means he is scammed.

• United States
14 Mar
@CaptAlbertWhisker
I know they sell Burpees seeds in the stores. Man, I'll bet so many people are being scammed like this . . . think how long it takes to grow anything as it is - but then to find out much later like at harvest. A blue maple would be pretty cool - but yah, I've never seen one

.

• Hong Kong
7 Mar
@CaptAlbertWhiskers
I wonder why they allow this kind of scams on ebay my friend?


• Calgary, Alberta
7 Mar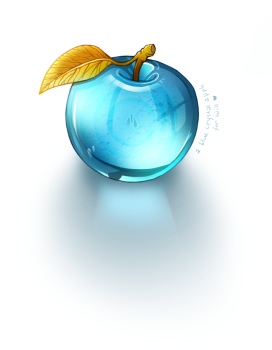 Ebay have refund period of 30 days. Knowing what the seeds you planted will look like when they are ready to harvest will be more than 30 days. Lets say you buy potato seeds. It will take 70 to 120 days to grow it. I wish this exists.


• Philippines
9 Mar
Right now I'm into growing vegetable plants. I'm barely success with Okra and Moringa but hardly with leafy greens like lettuce or bok choi. So far with ebay the last time I bought from them was years ago and it was the sims 2. So far I haven't experienced being scammed. I feel sorry for those people who got scammed.

• Calgary, Alberta
9 Mar
Bok choi grows better in containers. You should try Katuray, Its flowers and leaves are both edible. The flowers can be blanched like salads while the leaves works like moringa. Eggplant and chilipeppers are also easy to grow.

• Malaysia
8 Mar
Have to be very careful choosing the right seller. Too much scams nowadays.

• Calgary, Alberta
8 Mar
I do not even trust the regular fruits and vegetables. I think I will just buy seeds from gardening stores instead of ebay. I heard some scammers puts grass seeds instead of vegetables.

• Calgary, Alberta
8 Mar
Part of me wishes they are real but I am not stupid enough to buy them. I decided to not buy seeds online and just go to the nearest gardening store.

• United States
7 Mar
Some buyers are in for a lot of disappointment.

• Calgary, Alberta
8 Mar
I think if people wanted to buy seeds, they should just buy in the nearest seeds shop or go to wallmart.

• Daytona Beach, Florida
7 Mar
Glad I don't look for stuff on eBay.

• Calgary, Alberta
7 Mar
It use to be my go to place when shopping online. Now I avoid it.