Moonshot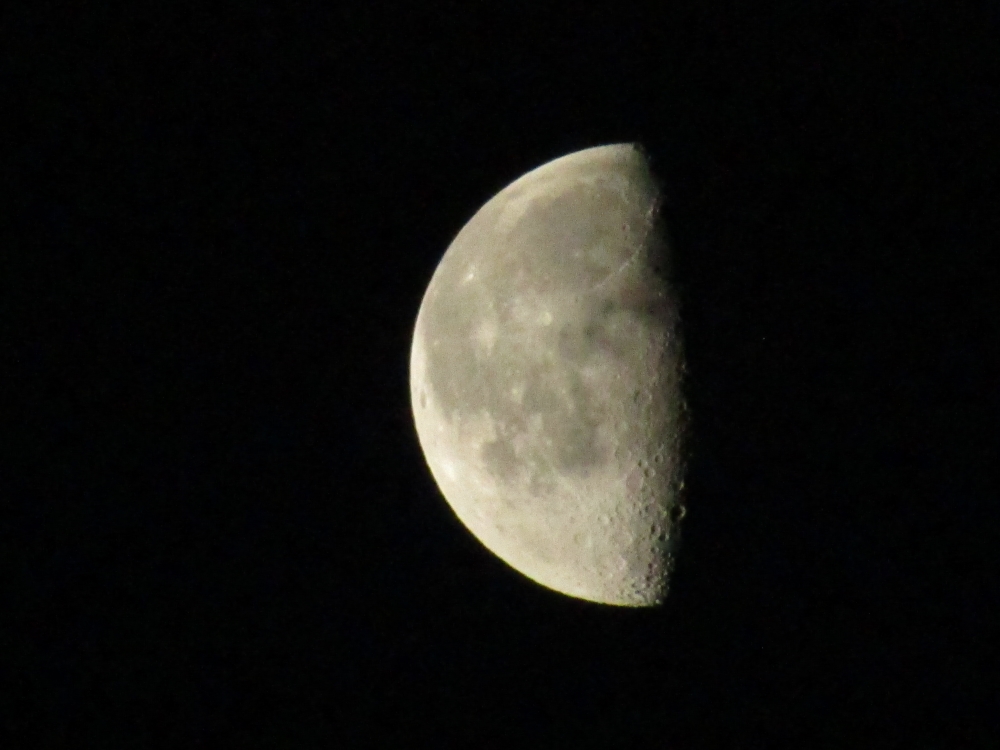 Olney, Illinois
March 8, 2018 5:52am CST
It's 25 F/-4 C outside at the moment, almost too cold to hold the camera steady enough for a good shot. It took me 6 tries to finally get one centered that wasn't blurry. I could have taken the camera stand out, but it would have taken longer to get everything set than it did to just snap a few shots free-hand. 5:45 A.M. moonshot, it was in just the right position for me to shoot through a gap in the trees.
10 responses

• Los Angeles, California
8 Mar
Stop dropping your pants....oh wait....wrong moonshot.

• East Tawas, Michigan
8 Mar
John, you never stop amazing me! LOL

• United States
8 Mar
Hey, we all know that the moon shots were staged on a desert in Arizona.....

Lovely photograph.

• United States
9 Mar
careful..that arizona senator will come out of nowhere and punch you..



• Olney, Illinois
8 Mar
I took this standing in the road out front, saw a good shot when I took the trash out

• Switzerland
8 Mar
@JolietJake
I have noticed the moon when I have opened the shutter around 4 am this morning. The sky is clear when it's cold outside.

• Bunbury, Australia
8 Mar
That's a great shot! It seems to be really hard to get good shots of the moon.

• Olney, Illinois
8 Mar
My main problem (other than cloud cover) is getting a clear angle because of all the trees on the property

• Jacksonville, Florida
8 Mar
Another amazing picture! =)

• Olney, Illinois
8 Mar
This camera has allowed me to get some really decent photos

• Jacksonville, Florida
8 Mar
@JolietJake
That's great, I love the pictures you share with us.


• Olney, Illinois
8 Mar
The past 2 nights we've gotten a dusting of snow while I slept. Ready for this to be over.

• Canada
8 Mar
@JolietJake
I know, we have too, but when it was so warm in February, we all knew that this was coming.........

• Chile
8 Mar
-4°c is the right temperature to be in our beds shivering. You were brave to be out, taking pictures to that beautiful moon. Thanks. This is when Scar must be thanking life about his fur coat.

• Olney, Illinois
8 Mar
I had just taken the trash bin out to the road when I saw it, so I came back in and grabbed the camera and my coat

• Chile
8 Mar
@JolietJake
It was professional!!!

Awesome.

• East Tawas, Michigan
8 Mar
That's a beautiful shot of the moon, good job:)