What Is The Worst Lie You've Ever Told?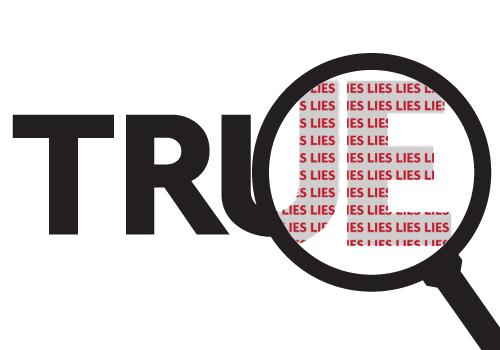 Tunisia
March 8, 2018 8:49am CST
When I was in 8th grade I forgot to do my homework so I went to the teacher and told her that my grandpa suddenly died of a heart attack. That's not the worst part, though, it's that both my grandpas were dead before I was even born. My parents got condolences.
9 responses

• Corsham, England
8 Mar
Ooh that was a bit naughty! I've told a few lies in my time but one that stands out is when I was attending a job interview I needed a certain qualification that I didn't have. I told the interviewer that I had it and he didn't ask for proof so I got the job and did well there so no harm done.

• Corsham, England
8 Mar
@houda28
Oh dear! You'll know better next time.

• Hungary
8 Mar
I can't lie. I tried it many times, but I can't do it, I am very bad at lying. Usually I say sorry before I can finish the lie.

• Hungary
9 Mar
@mydanods
Thank you! I have no other option but no lying.




• Tunisia
8 Mar
I was grounded for a week. My parents are the most honest people on earth. You see the first time I ever lied to my mom was on November 23rd, 2017. She told me to go to grocery shop to buy some food and gave 10 dollars. I only spent 8 dollars but told her that I used all the money she gave me. She never knew about it but I couldn't look her in the eyes for two days.

• France
8 Mar
@houda28
And you remember the date ? You should have better given back these 2 dollars if you have so much remorse. I do not remember to have lied to my mother. I did a few friendly lies to my father in his last years. I usually never lie, or a lie of omission times to times, lying is not in my nature.


• United States
8 Mar
Oh dear, that was a big lie you told. I told my first grade teacher that I had pet squirrels in a cage in my garage, and every day I would tell the class about all the cute things the squirrels were doing. My teacher called my mother and asked if I could bring the squirrels to school. I did not have any squirrels in a cage in my garage.

• United States
8 Mar
@houda28
Mom was great. The teacher called when I was at home for the school lunch break. Mom never said anything and neither did the teacher. I suppose they both thought I just wanted attention.

• Philippines
8 Mar
It happened weeks ago. It's not actually worst lie, yet still a lie for good reason. My former co-workers from my previous company invited me over the phone for a Friday night's drink. I didn't want to go but I could not tell them directly. I invented an excuse, saying I was in another town. They insisted that they fetch me there. I objected No, it is 27 km away. I lied just to avoid night's out.


•
8 Mar
I thin it is the lie that really hurts you.


• United States
10 Mar
Oh my!! I once let mom think that the neighbor kids spilled some cleaning product in our laundry room at the back door. Bad thing is, my little brother kept blackmailing me, saying he would tell mom that I really made the mess.