Should You consider age while having a relationship?

India
March 8, 2018 9:09am CST
When it's concerning dating, we don't talk about age. Actually there's no rules related to age in dating. But, when it comes to a serious relationship, age plays a vital role. After a certain period, the fertility of women diminishes. As such, they start to face a lot of issues regarding giving birth. If someone is dating a younger guy, society talks about it at their back. But, we all have the right to live our life as we wish. I haven't married yet and I have reached 30. So, if I start to date someone now, would it be a wrong decision? What do you suggest?
9 responses

• United States
8 Mar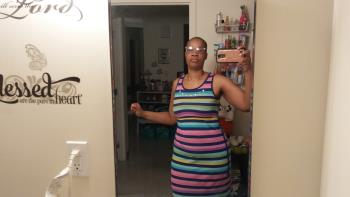 There are desires for each of us. I always wanted a man no more than 3 years older than me. I can't imagine how it snuck up on me but that won't happen. I am 48 year s old. He is 57 I am still shocked.

• New Delhi, India
8 Mar
Love doesnt see any age gap. That is why it is said that love is blind

• United States
8 Mar
@Swayamsiddha
I am not sure I go by what I know for myself. What I see around me is not good enough.

• New Delhi, India
8 Mar



• United States
8 Mar
I live by doing what makes you happy. As long as everyone is of legal age, willing, not harming themselves or others then let them be. With today's advances in technology or at least in the U.S. women can give birth later in life with no complications. Had a friend who just had a very healthy and happy baby in her mid to late 40s with a man who is in his mid - 30s. If you are 30 and want to stop dating then stop dating or don't have kids but if you don't want kids. If you want to date and have kids and then date and have kids. Just be happy with whatever you pick.

•
8 Mar
30 is good age for seriously looking for a husband. Younger man may be fun to have but he might be a little unreliable.



• Corsham, England
8 Mar
Why would it be the wrong decision? Men stay fertile for longer than women in general so you have years to go yet. While the age of your partner isn't that important it seems to work better if the man is older. I dated men much younger than myself in the past but none of them worked out. I am now with someone who is around my age and it is better but you're at the prime of your life so go out there and meet someone!