Isn't the Toilet Throne Most Comfotable Seat One Can Sit On?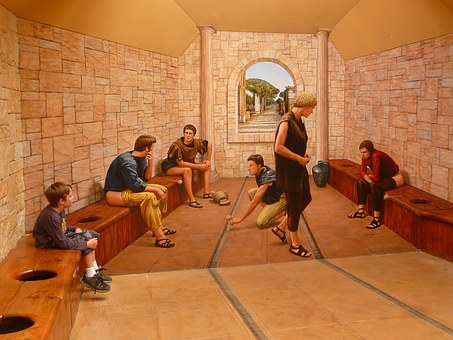 March 8, 2018 9:23am CST
I apologize on the onset if the topic is too rude or foul smelling to discuss in myLot. However, as a doctor I feel it is necessary to discuss such topics in myLot. I believe the toilet seat is the most comfortable seat one can ever sit on. Ask a person who has not been able to evacuate his bowels for days at a stretch. Some unusual food or some malfunction in the digestive system may have caused it. He has gone to the toilet more than seven times but his intestines are so constricted that he has not been able to drop any matter. At the end he consults his doctor who prescribes some laxative to solve his constipated problem. Some people rightly assert that central region of human anatomy is the belly, for many other systems of the human body receive their nourishment from the belly and a malfunction in the digestive system derails other functions of the body. Constipation gives rise to gastritis, dyspepsia, nausea, giddiness and many other diseases.People are reported to have kicked the bucket before time with stomach abnormalities. So wouldn't you agree that the toilet seat is the most comfortable seat one can sit on?
6 responses

• Canada
9 Mar
While the toilet seat is probably the most necessary seat in the house, I still prefer my sofa for comfort. :-)

• United States
10 Mar
Is it a sofa or a sofa sleeper? Sofa sleepers (sofa beds) are the most uncomfortable thing I have EVER sat on, including ports potties!! I am sitting on a sofa sleeper since I lost my sofa when my house burned down and it is horrible! I bet sleeping on it is even worse!!!!

• Canada
10 Mar
@BearArtistLady
It's a sofa and very comfortable. I nap on it sometimes but haave my bed to sleep on. I agree that sofa beds are uncomfortable. I used to have one. Never again.

• United States
8 Mar
You are so right! Thinking on it, through the centuries there had to be lots of thought put into the design so it would be absolutely perfect for the human shape and form. We evolved from digging a hole in the dirt, much like a cat does, to the out house, to the flush toilet. Even cats dig their holes so they're just so before they "go" in them. The greatest advancement in the human toilet is the cushioned toilet seat! Thank you for the perfect discussion for my krappy day!


• Bunbury, Australia
8 Mar
Another 'seat' which is very comfortable is the old-style tractor seat. I must take a photo of ours one day.

• Preston, England
9 Mar
I find my computer chair my favourite place to sit - toilets, even my own are places I want to get away from as soon as possible

• United States
9 Mar
i live in new england.that seat is ice cold 90% of the time even under the best conditions.can't say it's that comfortable.

• United States
8 Mar
I agree. That toilet seat is very necessary and it is quite comfortable.