Putin uses nerve gas on a British shopping street??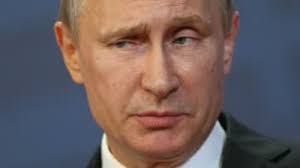 Northampton, England
March 8, 2018 5:49pm CST
You may have read that a Russian Spy and his daughter were attacked with nerve gas in Salisbury, England. Ironically the original nerve agent was invented at Porton Down in England just after the war; just 6 miles from the high street bench the father and daughter were attacked on. They are critically ill and the first responder cop also struggling although able to sit up and speak now. Whoever attacked them knew people that came into contact with the victim could also be poisoned and even die on a busy English shopping centre. That brazen attack by the North Korean leader on his half-brother in that airport shows that some nasty countries are prepared to express their power this way. Its seriously toxic stuff ad can kill within five minutes or slow acting variants up to 6 hours. Allowing t attacker time to escape. We know its Putin's work and Russian spies getting revenge on an ex spy and traitor. You can understand the reasons for doing it. The guy attacked has lost relatives in recent years with suspicions that Putin wants to wipe the guy's bloodline off the planet. Putin is that nasty piece of work. The nerve agent used is rare and can only be created in a government lab. It has been traced to a Russian lab in an Old Russian caucus still loyal to the Kremlin. Britain are feeble when it comes to this stuff and terrified of pushing back to Russia. The Russian oligarchs and friends of Putin launder billions through London and we don't want that to stop. I say they are all friends of Putin as the oligarchs who do not support Putin are either dead or in jail. In fact London is the money maundering capital of Europe, if not the world. Even my local football club in Northampton is owned by a potential Chinese money launderer by proxy. Saudi Arabia are visiting this week and they launder and spend billions in London. China are just as bad.
8 responses


• Northampton, England
9 Mar
TH SWiss dont pretend otherwise. we do

• Philippines
9 Mar
@thedevilinme
_Swiss are pragmatic but the English like to observe protocol?




• India
11 Mar
The spy games are dirty ones and a lot happens behind the scenes.

• United States
9 Mar
that's crazy. Russia and North Korea are bad countries.


• United States
9 Mar
You know, we have someone in power here in America that is afraid of pushing back on Russia and Putin. But the americans don't agree with him. We want real freedom and we should not be played like fools here. But our government just bows to him for some stupid reason. It has to be about money, it always is.