Have you ever had spaghetti squash before?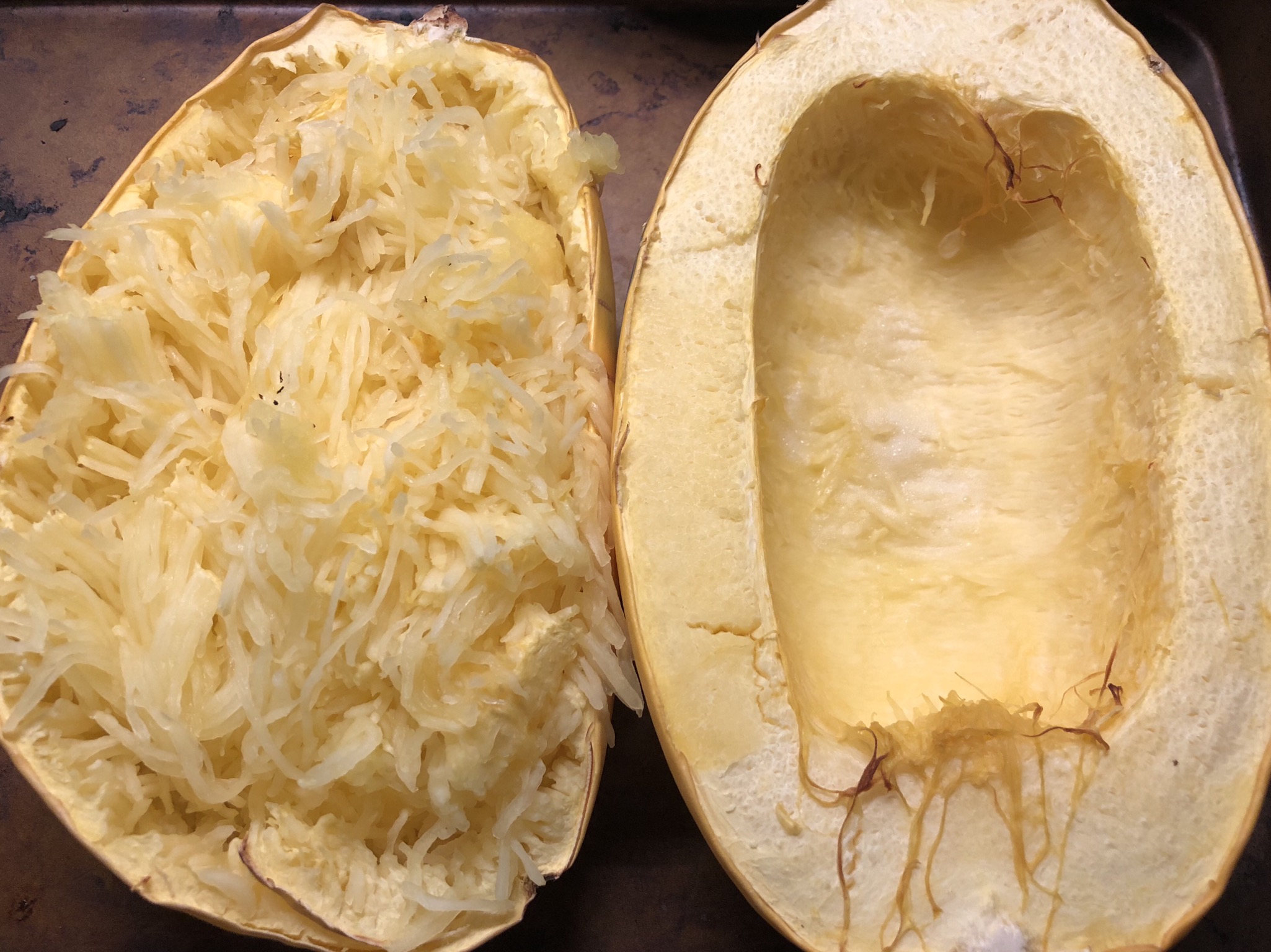 United States
March 8, 2018 7:55pm CST
It is a very interesting vegetable. It looks like a regular winter squash from the outside (oval and bright yellow) and from the inside (pale yellow and full of seeds). To prepare it to cook, you slice it in half horizontally, scoop out all of the seeds, and then bake it until the flesh is softened. The baking time depends on the size of the squash as each one is different. (Tonight I did mine at 375 degrees F for 55 minutes.) What is interesting about spaghetti squash, and what gives it its name, is that once it is cooked you can run a fork through the cooked flesh and it will pull apart in strings like spaghetti. It is actually pretty neat to see. This squash is very mild-flavored unlike acorn or butternut squash and is a favorite of those who are looking to cut down on carbohydrates. You can serve meatballs and red sauce or shrimp scampi over spaghetti squash instead of pasta and it really won't ruin the flavor of your meal. Will it give you the same satisfaction of eating a big bowl of pasta? Of course not! But, it is a great vegetable to use as a substitute sometimes. I even like eating it on its own just with a bit of butter, salt, and pepper. Have YOU tried spaghetti squash? How did you prepare it? What did you think?
9 responses

• Anniston, Alabama
9 Mar
No but I have been tempted to try it. I am diabetic and pasta jacks my blood sugar to coma levels so I use zucchini and my spiral slicer to make noodles.

•
9 Mar
I have never try this,,, how it tastes ?

• Los Angeles, California
9 Mar
No, I have never tried that squash.

• Los Angeles, California
9 Mar

• United States
9 Mar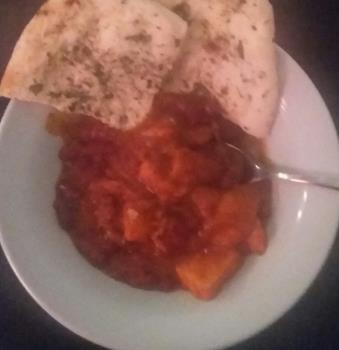 I have never cared much for spaghetti squash, but I do like spiralized zucchini or yellow crookneck squash is used instead of. Here was my dinner tonight... leftover jacketed sweet potatoes, cubed up and sauteed in a little bit of coconut oil, a can of organic kidney beans, and Trader Joe's Indian Masala sauce. Garlic naan bread served with it.

• United States
9 Mar
I love spaghetti squash and use it in place of pasta. Soooo good!!!!

• Denver, Colorado
20 Mar
I have not. I just don't like squash at all.


• United States
9 Mar
um..i think i have..but then i'll eat any squash. i love it in a chicken soup.

• San Jose, California
9 Mar
Have you ever cooked one in a slow cooker? Supposedly it's even easier than roasting it.

Slow Cooker Spaghetti Squash takes the mystery and effort out of preparing this sometimes large and awkward vegetable. Step by step photos.