Bullying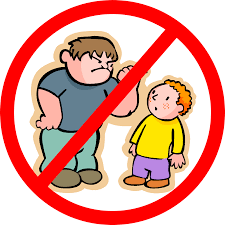 March 8, 2018 10:15pm CST
Do you believe that everybody has experienced bullying? Even the one who does the bullying. For me, bullying is like intimidating someone, embarrassing someone, showing someone who's the boss, and to get attention. At least nowadays they are doing something about it, unlike during the earlier years like my younger years. But even though they say that they do not tolerate bullying in school, it cannot be prevented. Children will always be children, and bullying will be a part of their childhood life. I remember when I was in elementary, my playmates used to tease me about the scars on my legs, and my dark complexion. And I had to admit it affects me. I became insecure about my physical appearance. Bullying affects us psychologically and socially. I don't know if what I told my child is right, it's just that I don't want him to feel abused and maltreated. I had a child who was fat and I told him, "if someone tells you, that you are fat and if someone is bullying you, bully him back and if some kid punches you, punch him back." As it turned out he's fine. But I told him never to initiate the bullying and the fight. What will you do if you found out that your child is being bullied?
10 responses






• Philippines
9 Mar
I hope bullying will eventually stop.

• Roseburg, Oregon
9 Mar
None of my kids were bullied and they did not bully anyone else either. They know I would have got really mad at them.

•
9 Mar
Yes seniors in schools did that... almost everyone has gone through this phase...

• Israel
12 Mar
I think most of the people when they are young have gone though some bullying. It's all starts and ends with education over and over again. It's really sad problem.

• Green Bay, Wisconsin
10 Mar
I agree, bullying is bad and it is everywhere. I was bullied, but I didn't recognize it until recently. I don't know if that's a good approach. I wouldn't suggest that for my kids.


• Banks, Oregon
9 Mar
I hope someday bullying will stop, but yes we should always stand against it.