Our Children's Academic and Social Life in Public School Special Education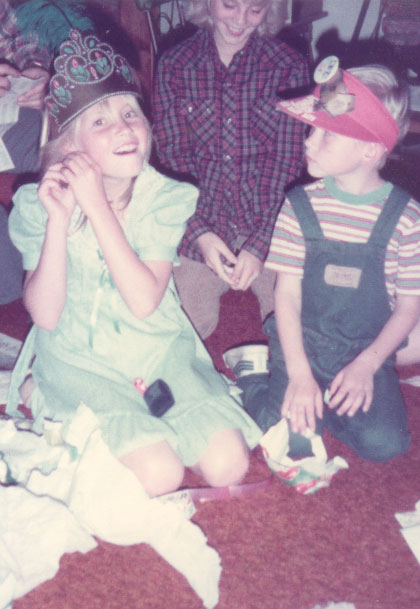 Paso Robles, California
March 8, 2018 10:43pm CST
When Jason (5) and Sarah (9) came to live with us as foster children, it was two weeks before school started. They were adjusting to living together again and with us after being in separate foster homes for about two years. Jason was gregarious with people he liked. Sarah had been molested by her birth father and did not trust adults. Jason had lived next door to me as a foster child next door and that's how I'd met him. When Jason was in public school, he wasn't very happy socially. He was still in foster care then, and was put into special education classes after one semester of kindergarten. The teacher gave me no warning this would happen even though I was in the classroom helping twice a week. Before the end of the semester she told me he'd have to repeat kindergarten. Why? He rocked on the rug during rug time and had some trouble with his letters. His attention span was short. As we walked home from school together he would sing me all the songs he'd learned during rug time and most of what he had learned there. I told the teacher he wasn't going to repeat. I'd just take him home for the rest of the year. After all, he had moved in with us two weeks before school started and was making a lot of emotional adjustments. Although I'd known him for almost a year because his previous foster home was next door, he hadn't lived with his sister for over a year. He was also learning the ways of a new household. I figure he just needed some more adjustment time without the interruption of school. Besides that, the older foster brother who had bullied him next door continued to to so at school. The minute I said I'd pull him out for a semester, I was urged to have him tested for special education. They decided he had some learning disabilities, even though his tests showed he was very bright -- something I already knew. We reluctantly let him go into special education, and they bussed him to another school. He made friends easily there, since he liked and accepted everyone. He was a compassionate child, and had experienced his share of bullying. He preferred to be kind. Having more teacher attention in a smaller class soon showed that's all he needed to make academic progress. Near the end of the school year they said he was ready to go back in a regular classroom. But we weren't ready for that. We know he had a 50% chance of getting a witch (a real one) as a teacher if he returned to our neighborhood school. Other parents had told us the woman hated boys and was totally sarcastic to them, shaming them publicly in class until they were in tears. We also had some personal experience with this woman outside of school. We knew she was having an affair with a neighbor's husband. My neighbor had already attempted suicide once on account of this and we had managed to save her. The "witch" had told our neighbor (pretending to be a friend) things that encouraged her to try again. The next time she shot herself and we couldn't save her. There was no way we were going to let this woman teach our child. We said we wanted Jason to stay in special ed. They knew he was bright when they recommended it and nothing had changed. The head of the special ed program said he'd have to leave the program anyway. But we had an ace in the hole. Jason's sister came with a lot of emotional baggage. The head of all the special services for the school district was our daughter's therapist privately, since she also had her own practice. That meant she was the boss of the head of special ed. We called her and explained the situation. The very next day the head of special ed called back and basically said he'd do anything we wanted. We said we wanted Jason to stay in the program and go to the same school his sister did so they could ride the same bus. So the next year, that's what happened. Jason got a wonderful teacher and Sarah's teacher was also wonderful and had recommended Sarah's therapist during Sarah's first year in her class. Jason excelled with so much attention and was soon doing third grade reading in first grade. But Sarah's situation was worse. She was in now the fourth grade and the only girl in her class. She was also already a beauty. Boys were propositioning her on the playground and the teachers said they couldn't see and hear everything so there wasn't much they could do. During the second semester of that year Sarah's teacher went on a sabbatical and a male teacher came to take her place. That meant that besides the aide, who went home before the last period of the day, Sarah was the only female in the room. The new teacher was also teaching values that contradicted ours. The principal said she could do nothing but put Sarah in a reading resource room with a female teacher for the last period of the day. During that semester I began to look into private schools for the next year. I observed classes in almost every school within driving distance. We wanted a Christian school, but most only acepted those doing well academically. Sarah wasn't. We finally found a Lutheran school that seemed a good match. The principal there was a single parent of foster children and would be Sarah's teacher. We finished out that year in public school and looked forward to the change over the summer. Have you ever had foster children or older adopted children? Did you have trouble finding a way to meet their emotional and academic needs? Did you ever have a child in special education? If so, how did you feel about that. Do you think it was good for your child? How was the socialization in those classes? What have your experiences with public education for yourself or your children been?
5 responses

• Roseburg, Oregon
9 Mar
You did really good with those kids. I hope they are still doing good.


• Roseburg, Oregon
10 Mar

• Paso Robles, California
11 Mar
@jstory07
It is. But I wasn't promised a life with no sorrow. Only the strength to get through the sorrows and the hope of being reunited when I finally reach Heaven.

• Green Bay, Wisconsin
10 Mar
Do you want a one sentence comment or a book? My oldest was in special ed. I think I'll write a post about it. I'm glad you found a way to make it work for your kids. It's wonderful they were able to be in a classroom they could shine in.

• Paso Robles, California
10 Mar

• Green Bay, Wisconsin
10 Mar


• Paso Robles, California
10 Mar
I don't feel like we did all we could have.

• United States
10 Mar
I currently work in a small school district in special education. Not knowing Jason, but knowing what I know about "special" people over the last thirty some odd years, I would almost guess he was on the autism spectrum, but maybe not. Only a professional could say. I have worked in Headstart that included children with special needs and circumstances and have been blessed to see some of the best educators around. My son was in the Gifted program, which is also special ed. He has some social/emotional problems, but that probably is because he is my son, and his dad's son and we had our share of issues socially. I had a great niece live with me for a while and she was in special ed due to health and behavior issues. She is bi polar, and also was 8 weeks premie.We survived. The teachers were great. My husband was great.There was one medication that helped her, but she was allergic to it, her skin started peeling off. I have seen some bad teachers and bad administrators. Blessings on you for caring for these foster siblings.

• Paso Robles, California
10 Mar
We adopted them two years after they came to us. That was our intention all along. I have no reason to think Jason was autistic. As a lecturer on special ed children said at a workshop, many children in special ed just learn differently than others. Jason was a hands-on visual learner. He didn't miss a thing. He liked to be active and played outside during most of his free time. He liked to explore the world. The lecturer said that when a teacher is telling children that the sky is blue and the grass is green, they get stuck wondering why the sky is blue and don't move on to the green grass quickly. Jason was a curious child. He had no problem being quiet when he was absorbed in something. He was socially very adept. The only people he had a hard time tolerating were social workers. He was deeply suspicious of them, for good reason. In his last year with us, after Sarah had left and was back in the system, he would hide a recorder whenever a social worker he didn't trust visited us. He didn't want to be misquoted. Before Jason moved in, his social worker told us he was non-verbal. He was, but only with people he didn't want to talk to. Otherwise he loved talking to anyone who seemed friendly to him.

• United States
10 Mar
Oh gosh. How is that woman even a teacher,mmm I'm glad the kids have you to help them get the education they need!

• Paso Robles, California
10 Mar
I'm afraid freedom of religion allows teachers to be any religion they want. I doubt if they even know what she was. We knew because of what happened in our neighborhood. We were there the day our neighbor's 5th grade son came running out of the house screaming after finding his mom after she shot herself. What that little boy must have gone through. When the neighbors gathered at the house that night, the "witch" was there with her arm around the father. There was no way we were going to let our very sensitive son into her clutches.