Sweet tooth..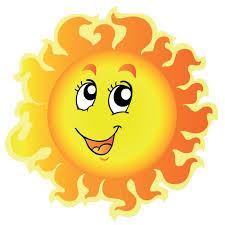 United States
March 9, 2018 4:02am CST
Do you have the fight of your life resisting that awesome sweetness? I am clearly as addicted to some sweets as well. I would like to say I am doing great. I keep reminding myself to stay out the store. I never forget the love I feel eating Jelly belly jelly beans. I need to lay on the bed and devour one flavor at a time. I have no idea where they are now. I can't find them here at all. Bless them for moving them.. What is that sweet treat your into?
8 responses

• Philippines
9 Mar
I like jelly beans but I'm someone who's really not into sweets so I can live without anything sweet at all.

• United States
9 Mar
Girl I wish I could do that oh for sure.

•
9 Mar
Too much sweets are not good for health....

• United States
9 Mar
I am so sure of that. But when it's satifying a craving that is often not on my mind.

• Los Angeles, California
9 Mar
Anything chocolate basically.

• United States
9 Mar
That is great I miss a good candy bar. I have three in the freezer. No nuts so they are still there.




• Washington, District Of Columbia
10 Mar
My sweet tooth is the doom of my teeth. Everyday pops says too much sugar is bad for your teeth and I go OK OK. But, he keeps a ton candy around the house. Now its come to fruition!!! Can't eat no candy!! Gotta go to the dentist, Gettin' tooth aches every time I eat candy!!

• United States
10 Mar
When kay moved out the one thing I was blessed about was that the cereal and tall soda bottles were gone. I am glad to be alone.

• Washington, District Of Columbia
11 Mar

• United States
11 Mar
@db20747
I am not at all going to do that if I cna help it. I know something I ate the othr day did that. I spit is out and brushed my teeth.

• Roseburg, Oregon
10 Mar
I used to love jelly beans they are to sweet to eat any more.

• United States
10 Mar
I think that is what stopped me from buying before it was relocated.