I´ll go back to watching TV.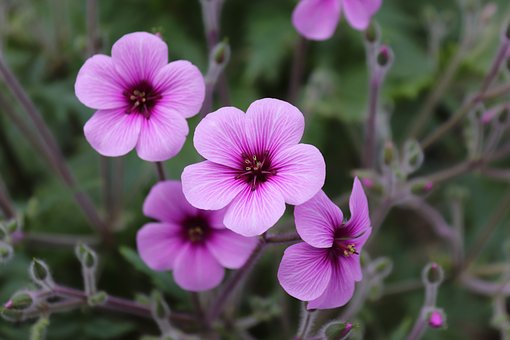 Chile
March 10, 2018 7:05pm CST
Good night, dear lotters. A while ago I started to watch a sort of documentary on Netflix about how a gardener in England ( also presenter at a TV show there) was helping a couple of people who were trying to make a garden in a small plot. As my garden is very small, I am very much interested. So I will not leave the show for tomorrow. I want to continue it now. I already want to go and check about the cost of compost here.

How many of you are gardeners and how do you do it? See you tomorrow. Sleep tight.

9 responses

• Onaway, Michigan
11 Mar
Enjoy your show. I am not a gardener by no means but would like to grow a few things but not sure if we will or not.

• Onaway, Michigan
11 Mar

• Genova, Italy
11 Mar
I am not a gardener, but I would like to kindly ask a question: are there any trees in your garden? Good night and see you tomorrow.

• Chile
11 Mar
No. I got the picture from pixabay. I have problems in my computer and cannot download my own pictures.

• Genova, Italy
11 Mar
@marguicha
Why? Do you have a computer failure? I hope not...

• Chile
11 Mar
@alberello75
I have my pictures in my big computer. The on and off switch does not work. I´m sure it can be fixed, But I haven´t done it.


• United States
11 Mar
Hopefully it'll help you out. Goodnight

• United States
11 Mar
Not much of a gardener here. Once things die, I just replace them. Until the deer get to them...again and again. Sleep well, amiga.

• Los Angeles, California
11 Mar
Have a good Saturday night.

• Roseburg, Oregon
11 Mar
We made planters and on the bottom we threw torn of newspaper and magazines and put dirt on top. We got really nice looking tomatoes last summer that tasted great.

• Green Bay, Wisconsin
11 Mar
I hope it gave you lots of information and ideas. I'm not a gardener.

• Philippines
11 Mar
My mom would love to watch that kind of shows but sadly we don't have a space for flowers...

• Bunbury, Australia
11 Mar
That's a very pretty photo. Perhaps one day I'll have more interest in gardening.