New Windows Alternative: ReactOS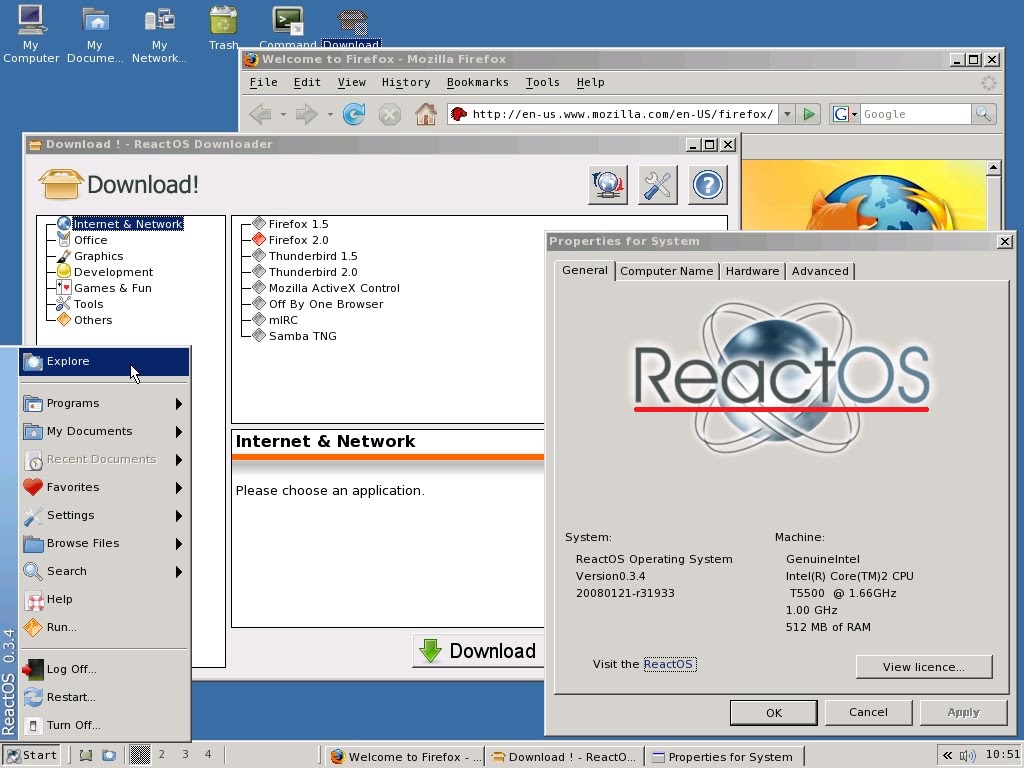 Philippines
March 11, 2018 7:13am CST
Good day! It's Show Time! Miketagz Again! Are you tired from Windows Operating System? But you want something new? Here's the new alternative freeware called ReactOS. ReactOS is a Windows clone and not a Linux distro with a Windows-like desktop shell and it does not run Linux apps. However, we cannot disregard the popularity of Windows on how much you might despise it, but then if you're keen on using the operating system, you might as well go for something that quite as much features supports for the applications specifically designed for it that would otherwise not run natively on other platforms without some sort of virtualization. Software is under alpha version, so maybe you are not sure if you really want to try this software if you have free disk space. It is your choice for fun and experiment purposes.

Video:

ReactOS is a free, open source operating system for natively running Windows applications. Here I install alpha build v.0.4.7 in a virtual machine and test i...
6 responses

• Cuddalore, India
11 Mar

• Philippines
11 Mar

• Cuddalore, India
11 Mar
@miketagz
can we use this with Window 10. I mean can use two at the same time .It should not affect window 10 because its premium version .

• Philippines
11 Mar


• Philippines
12 Mar
What's the difference using it from Windows?

• Philippines
12 Mar
@miketagz
It's like imitating the older version of windows like windows 97.



• China
11 Mar
Never heard of that, is it great?

• China
11 Mar
@miketagz
If it's under alpha version then I won't try it cause it may have bugs

• Waikoloa, Hawaii
28 Mar
Do u Already Upgraded in windows 10??


• United States
11 Mar
I got tired of Windows about three years ago and got a Mac. Now, Windows only bugs me the four hours I'm at work.

• Philippines
11 Mar
@FourWalls
Mac doesn't detect viruses and I like the advantages of that.