One of my Cousins had injected Dengvaxia Vaccine on School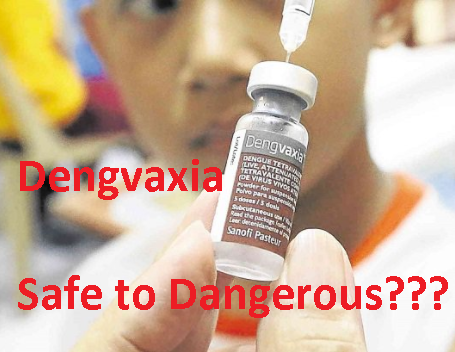 Philippines
March 15, 2018 9:11am CST
Good day! It's Show Time! Miketagz Again! Oh no! He has no idea about vaccine for dengue a month ago on Quezon Elementary School and my relative send me a message today about his condition that he had a regular headache, stomachache and vomiting one time. I asked her to confine him at nearest hospital to make a laboratory test and observe and don't be afraid to ask for doctors as early as possible.. Hope he will be okey soon. I know vaccine can be good but there's a negative impact to those who don't get a dengue yet. Does someone experience here who get a vaccine since got a dengue? This is harsh situation like this. Sometimes can be life threatening.
5 responses

• Manila, Philippines
15 Mar
I am sorry to know that. But why are they given the vaccine in the first place if the kid did not have dengue yet?

• Philippines
15 Mar
@mlgen1037
The past government official asked to take permission to make a vaccine brigade to all schools. I don't know why and he is not yet infected before. Hope doesn't end on the worst case scenario.

• Manila, Philippines
15 Mar
@miketagz
Of course. Praying all is well in your family. But in the first place they should be providing that vaccine to schools or they should have surveyed first those children who had dengue. It looks like this issue is getting out of hand.

• Philippines
15 Mar
@mlgen1037
Yes and that vaccine plan sounds like unplanned for me. It's not even know what kind of risk would affect once injected. Oh my gosh. Hope will reverse the effect on some other way if he could.




• Haldwani, India
15 Mar
I have idea about only vaccine and how it sucks...

• Haldwani, India
15 Mar


• Waikoloa, Hawaii
28 Mar
hope hes okay now how he is??

•
7 Oct
@miketagz
I have no clue as to what it is. I get my flu shot every year except once and that time I did not get it I got the flu and my left shoulder started to act like my right one which is not a good sign. When I get the shot I never get the flu.