Favorite Girl-Themed Songs- # 5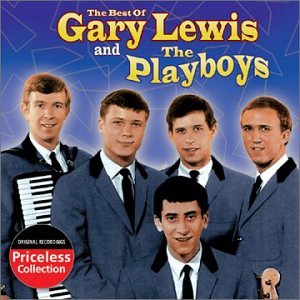 March 16, 2018 10:44am CST
I will be using a list of songs that feature a girl's name starting with the letter "C" in today's music trivia quiz. And unlike the video selection from Gary Lewis & The Playboys below, I am not clowning around with my choices. So enjoy the video below and here are your clues: See if you know the artists and their songs... 1. This Rockabilly duo were brothers whose success started in the 50's with their recording of "Bye Bye Love" which peaked at # 2 on the pop charts. The brothers toured with Buddy Holly in 1957 and 1958. In 1960, after signing with Warner Bros records, they scored a hit which was composed and written by the duo. This girl-named song was the brothers biggest selling record. Inspired by one of the brother's ex-girlfriends, this song is about a guy the girl in the song dumps. 2. The song was a Motown hit with a French kind of title. The tune reached its US peak at #4 on the Hot 100. The artist wrote the song for his girlfriend at the time, Marcia, and the song was originally titled "Oh My Marcia." Fortunately, the revised song title after his breakup wound up being a good thing. "Little" Stevie not to be confused with "Little" Steven Van Zandt of the E-Street Band, and the Disciples of Soul, delivered many hits after this 1967 one including "For Once In My Life" and "Superstition." Here are a few fun musical facts about Gary Lewis & The Playboys as you go through the clues: -Yes, Gary Lewis is the son of comedian Jerry Lewis. -They are best known for their 1965 Billboard Hot 100 number-one single "This Diamond Ring." -Leon Russell played keyboards as a session muscian for the band and helped co-write our video selection "Everybody Loves A Clown" with Lewis. There is your musical tutorial for today. Use those clues! Enjoy the continuing series, comment, check out the trivia answers and see if their your favorites too. And as always, thanks for reading my music post!!! Source- Wikipedia & songfacts.com Photo- amazon.com

From Sept., 1965. Gary had asked his dad for some beautiful models to be on stage, and he got them :) **FULL VERSION with complete intro**: https://www.youtu...
8 responses

• Los Angeles, California
16 Mar
Cathy's Clown Everly Brothers My Cherie Amour Stevie Wonder

•
19 Mar
No clowning around with those answers! Right on.....



• United States
16 Mar
I am so terrible with trivia quizzes

. Just a quick note that I know one of Gary's brothers . . . I heard some stories (before even realizing they were from a "famous" family), but never listened to their stuff until now!

•
19 Mar
Thanks so much for the comments. I did not know Gary had a brother so you got me on that one. Here are the trivia answers and a song to enjoy... Cathy's Clown Everly Brothers My Cherie Amour Stevie Wonder

Skip navigation Sign inSearch Loading... Close Yeah, keep it Undo Close Watch QueueQueueWatch QueueQueue The next video is startingstop Loading... Watch Queue Queue __count__/__total__ Loading... Ditch the ads. Loading... Want music and videos with zero a

• United States
20 Mar
@dgobucks226
Well, there is more than one brother - all literally Jerry's kids

- but I believe one passed away. Ah, so 2 people here did get the correct answers

!

•
21 Mar
@much2say
Yes, we have a couple of musical wizards who view my posts! I actually enjoy the comments and sharing more than seeing who has gotten the answers right.

And you are right about Jerry and his kids
@much2say
.


• United States
16 Mar
Ha ha! Oh cool. When you said girl's name starting with C, I wondered about "Cathy's Clown" - but I hadn't even read the hints yet

•
19 Mar
There you go! Correct assumption

Enjoy this little number from the boys. RIP Phil


• United States
19 Mar

•
20 Mar
@FayeHazel
So many hits to choose from right. "All I have to do is Dream" is such a perfect ballad!

• United States
16 Mar
Whatever Mr. Roberts said!!! I do love Gary Lewis & The Playboys.

•
19 Mar
Since you like the famous comedian son's music here is another of my favorites....Hope you enjoy it too.

An Audience with Gary Lewis & The Playboys, Chicago TV 1966.

• United States
16 Mar
1. Hey, they're mentioned in Wings' atrocious "Let 'Em In" song ("Martin Luther, Phil and Don"). There's a street in Central City, Kentucky named for them. No clowning around!!

2. Think Stevland might tell her to "boogie on, reggae woman"?

You know I have no clue....

•
19 Mar
That is a bad McCartney & Wings tune isn't it? Uncle Ernie says open the door....please!!!! Pretty cool about the Everly's having a street named for them. Kentucky recognized true greatness with that gesture!

• United States
19 Mar
@dgobucks226
-- well, Don was born there. (Phil was born in Chicago.) They always claimed Central City, KY as their hometown.

•
19 Mar
@FourWalls
Did not know that about Don, well that clue fits perfectly, lol.

• Bunbury, Australia
17 Mar
I didn't know Gary Lewis was Jerry Lewis' son. How about that?

•
19 Mar
Trivia can be a learning experience, lol. Thanks for reading!

• Canada
16 Mar
1) Cathy's Clown 2) My Cherie Amour GL & the P were great!

• Denver, Colorado
17 Apr
I got these! "Cathy's Clown" by The Everly Brothers, "My Cherie Amour" by Stevie Wonder.

•
17 Apr
OMG- no wonder you liked this post so much!!! No Nutty Professor here, way to go Jerry would be proud...