Hardest Puzzle Solved After 10 Years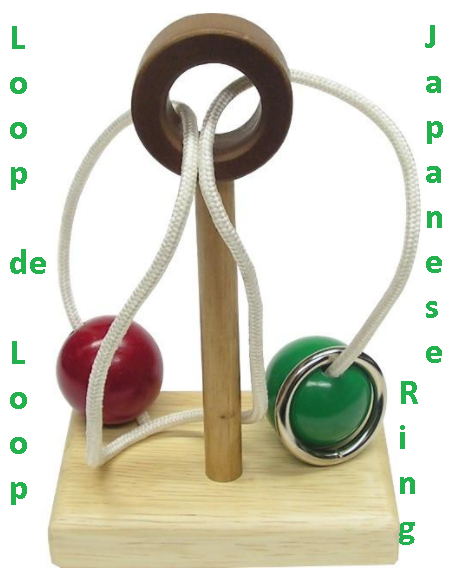 Philippines
March 18, 2018 8:17am CST
Good day! It's Show Time! Miketagz Again! Take a look at this toy, you seem that this look's very easy but when they tested out, so-so hard on how to solve this. I want to call this Loop de Loop or in English is Japanese Ring Puzzle. Rules are very simple: You need to move the metal ring from one bead to another bead without tearing the puzzle into pieces. Helps you a Great stress reliever and Good exercise for your brain and determination. There's a video on how he solve it... Can you beat the Hardest Puzzle Challenge?.. Try it out now and see for yourself. Good Luck!

***Buy your own puzzle! (Also how to get Youtube famous with the best equipment) HERE: http://dubstepproductiontips.blogspot.com/p/blog-page.html *** WOW!! C...
3 responses

• Manila, Philippines
18 Mar
Did you even try this? hahaha


• Philippines
18 Mar
@mlgen1037
Hahah nope but I tried one different puzzle similar to that but the difference is to release out the chains and put back again.

• Manila, Philippines
18 Mar
@miketagz
Oh that is something interesting. I have no patience in those things.


• Philippines
18 Mar
@mlgen1037
hahah yeah it might be boring if trying for so long.



•
27 Mar
unbelievable whats the Pricce million of dollars $$$

• India
18 Mar
Lol. Music is the best and cheapest stress reliever for me

• Philippines
18 Mar
@thesupersingh
Hehe that's great suggestion.