REJUVENATION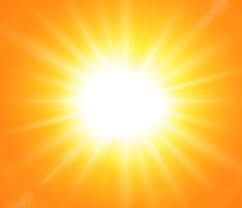 United States
March 18, 2018 9:56pm CST
If I could, I would take back the negative words I said, but I can't, so I speak life force instead, thus separating myself from the walking dead and clear of the illness that keeps me spiraling out of control, because fear is viral. It's the chains that hold down my soul and the shears that clip my wings mid flight. I know I have the right to be happy and possess the magick to make things like when I was a kid again, because the strength of the source lies within and just a glimpse of this force could cast my demons into oblivion, because I'm powerful beyond measure. And even though there's stormy nights, after the rain, there's a bow of light and beneath it lies my treasure gleaming, but at times I don't believe I'm awake but lucid dreaming and reality lies beyond this imaginary realm, so I just take each day at a time and live like there's none coming after. That's why I'm no longer a slave to the system. Now I'm the master.
4 responses

• Manila, Philippines
19 Mar
I wish I could do that too. That I am not bound to the realm of this world. When you are able to separate yourself from the rest of the world and be an observer and feeling peace withing yourself.


• United States
19 Mar
Definitely, that's the ultimate freedom

• Manila, Philippines
19 Mar

• United States
19 Mar
What do you do to find and keep your peace?


• United States
21 Mar
This is inspiring for those that just can't seem to quite reach their potential unless they really stretch far and letting go of the fear, is one of the best ways !

• United States
21 Mar
Thank you, and you're absolutely right!