Miss 100 Dollar Bill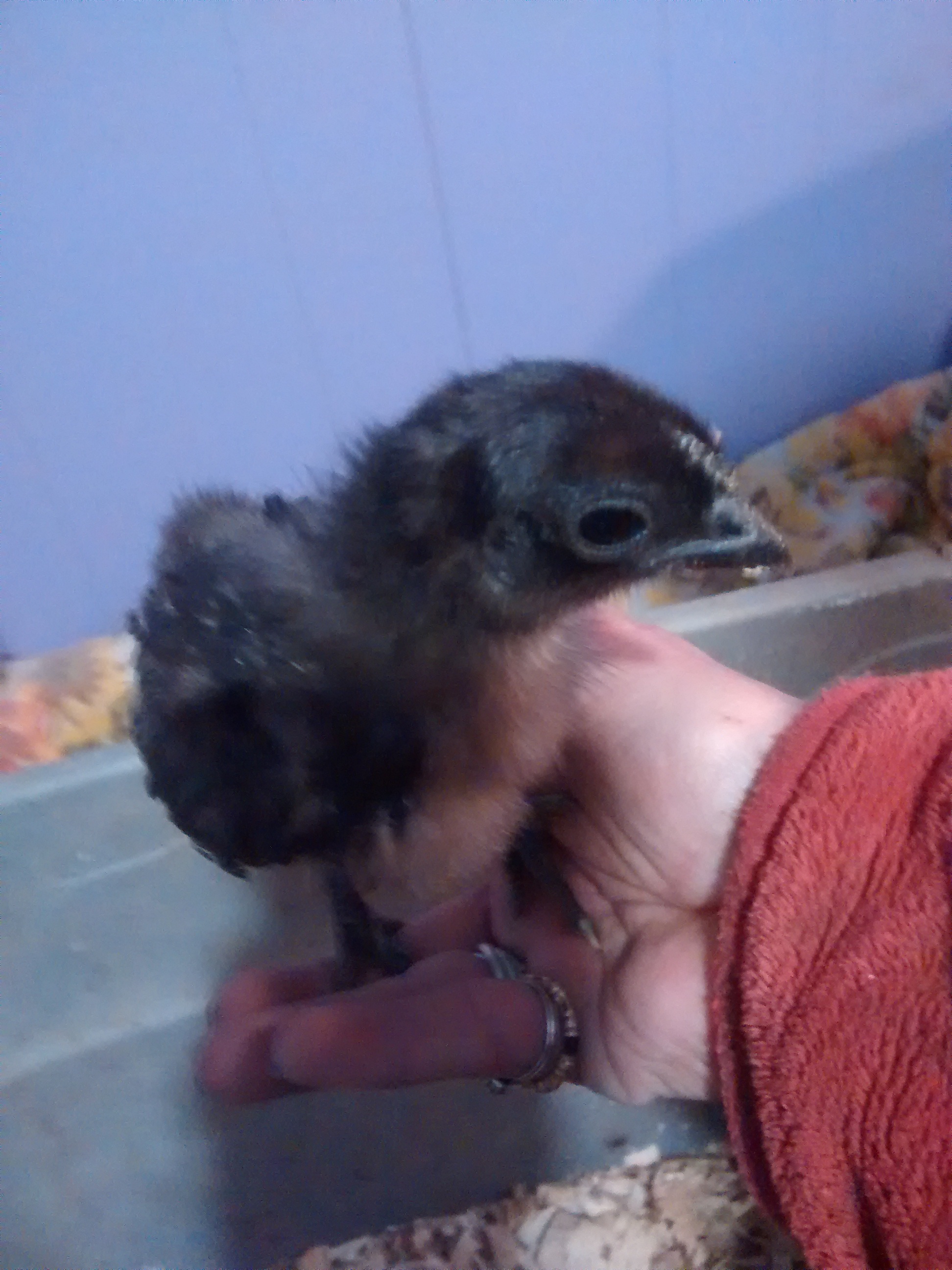 Marion, Ohio
March 24, 2018 7:35pm CST
This is what I have named her. ( I hope its a her) She is an Ayam Cemani. They are an all black chicken. The feathers, legs, skin and even the meat are a black color. They are still fairly rare. I found one hatchery that sells them 199.00 and another one that sells them for 99.00 each. So I figured I would be waiting to get some of them. But then a lady in driving distance advertised some babies for 25 each and hatching eggs at 6 for 50. So I thought I would be smart and buy a dozen eggs. Wouldnt you know that with those eggs in is when my incubator would decide to mess up. I still had 2 hatch but one did not survive. So I still ended up spending 100 dollars for a chicken. I do have another dozen plus eggs in there again. I figured I was that far in I might as well do it again. I had been saving money to buy a white doberman puppy and what was left of that is what I have bought the eggs with. I spent the rest of that money on better fencing for the dogs after I kept Jill puppy from Bunnys last litter. Heres everything crossed that things go better this time. photo is mine
5 responses


• Thailand
25 Mar
good luck and congratulations on your 100 dollar chick. Nice name though.

• Thailand
25 Mar
@wolfgirl569
i could imagine but don't hold and carry it frequently you might break small bones by holding. we used to have a poultry.

• Marion, Ohio
25 Mar
@Mavic123456
It is about a month old now. Starting to try to fly out of her tote when I feed and water. They are in the bantam breed class so the tamer I can get them the better. They can have attitudes.


• Anniston, Alabama
25 Mar
I do hope they all hatch!

• Marion, Ohio
25 Mar
Thanks After the money I spent I need 7 more just to break even. At this point I would be happy with that.

• Anniston, Alabama
25 Mar

• Marion, Ohio
25 Mar
@andriaperry
That would be wonderful. The lady sent 2 extras with me this time so with Miss 100 Dollar Bill I would have 15 if they do. I could probably get some of my money back when I can tell how many are roosters. Usually only need one of those.

• San Jose, California
26 Mar
Oh, I've heard of these chickens! I've never known anyone who raised any.

•
25 Mar
OMG so cute! I love baby chicks! I used to see chicken like this at the local supermarket when I wokred in China for a bit and they always astounded me. I've never been able to really understand how the meat is black? I know it is, but it seems so weird when you never really see that colour in animal meat.

• Marion, Ohio
25 Mar
It is a mutation I know that much. What I have read they are supposed to be higher nutritionally than normal chickens. I will not know until I get the flock built up some.