A good story from Phoenix Arizona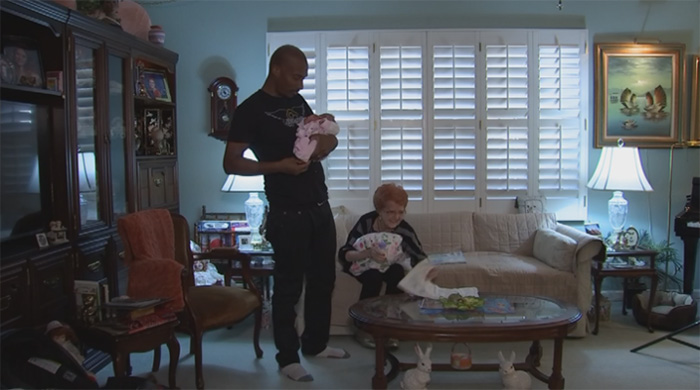 Lake Charles, Louisiana
March 25, 2018 6:46pm CST
This story is very interesting since whenever one feels that life has you in a very tough spot, there is always someone to rescue you from your tough spot. Case in point is the story of Rubin Swift who flew from Cleveland Ohio to Phoenix Arizona to pick up his daughter and return her back to Cleveland via airplane. However fate played a bad number on Rubin when despite having the paperwork and documents to take his daughter back to Cleveland Ohio so was cleared to take an airplane back to Cleveland, Frontier Airlines told Rubin that since his daughter was less than seven days of age, he could not take an airplane ride back to Cleveland. Rubin was at the local hospital when Joy Ringhofer saw Rubin with his daughter and she offered him a place to stay for seven days since the airline would return his money that he paid for his plane ride at that time. Ringhofer and Swift took care of his baby daughter for one week until he was able to take his plane ride back to Cleveland. Swift considers Joy to be not only his guardian angel, he considers Joy to be the grandmother of his daughter.
4 responses

• Boise, Idaho
26 Mar
How nice of her to do this.

• Lake Charles, Louisiana
26 Mar
It really is a great story from Phoenix.

• Boise, Idaho
26 Mar

• Lake Charles, Louisiana
30 Mar
@celticeagle


• Green Bay, Wisconsin
26 Mar
Now, she's an angel dressed like a human. No other explanation for what she did. That's wonderful!

• Lake Charles, Louisiana
30 Mar
You are correct since angels can act like humans from time to time.

• Los Angeles, California
26 Mar
That was very kind and generous of Joy.

• Lake Charles, Louisiana
29 Mar
It really was a wonderful act of compassion on her part.

• Roseburg, Oregon
25 Mar
Hoew did he get back if he could not take the plane with his daughter.

• Lake Charles, Louisiana
25 Mar
Rubin had to wait one week to get his refund before he could take a flight back to Cleveland on another airline.. Rubin promises to visit Joy in the near future since he considers her the grandmother to his daughter.