No Housework Done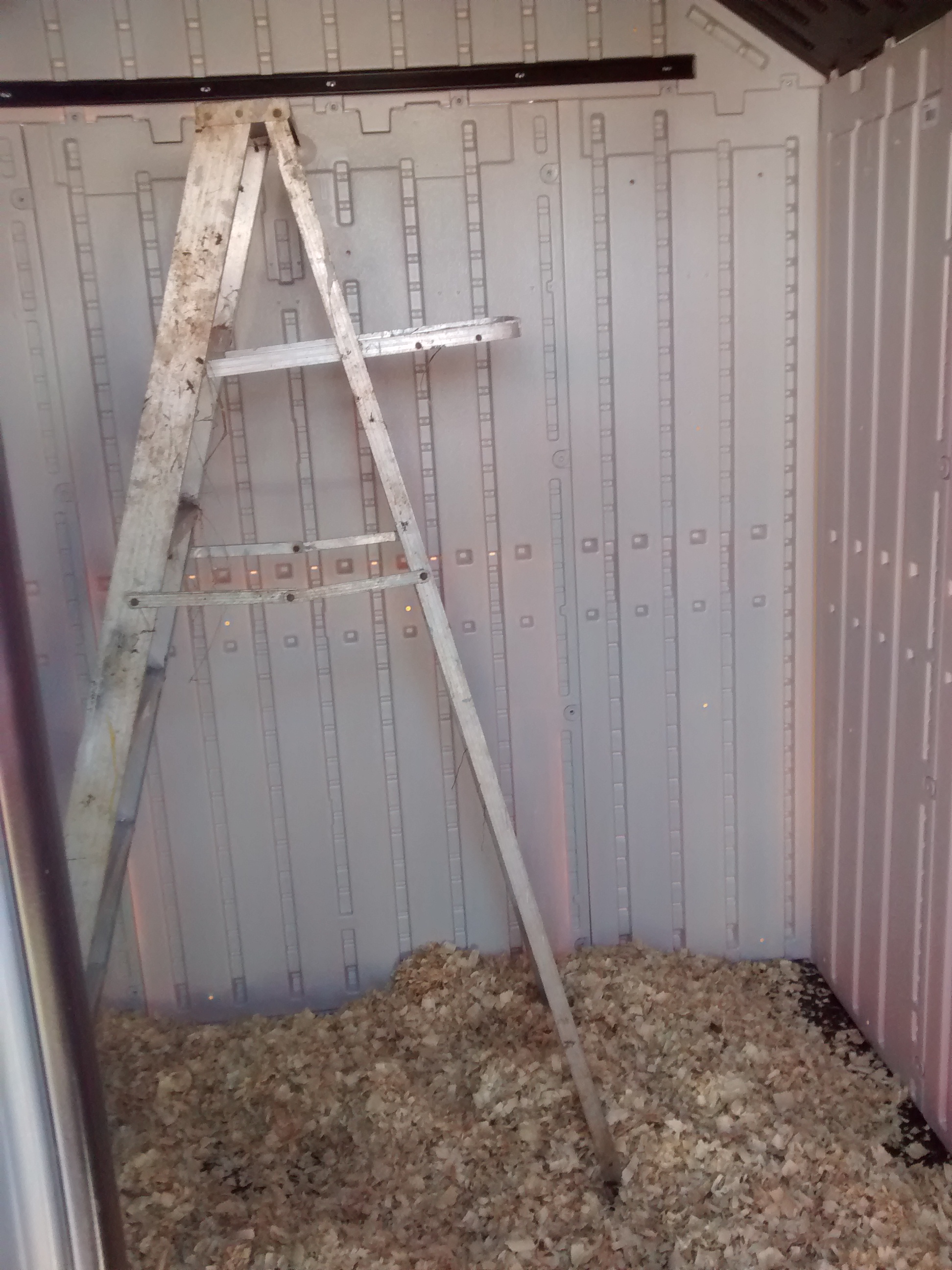 Marion, Ohio
March 25, 2018 10:21pm CST
I did not get any housework done today. I just feel so bad about that. (wink wink) But I did get my chicken coop ready. I have all of the screws put in the roof. That was the last thing I had to do. I ran down my waterer and a food bowl. The food bowl is a deep plastic one to make it harder for them to waste the food. Even when they scratch at it most of the food will stay in. I even got it bedded for them. The only thing missing in there is chickens. I also have a ladder in there that they can climb and play on. As they get older I will make them a roost to sleep on. Which will probably just be a couple of old step ladders and a board or 2 laid between them. This building is big enough to hold my chickens, 3 ducks and 3 guineas. I might even run a couple of rabbits in it with them later. That will have to wait until I find the rabbits that I want. I am being very picky on them. All that is left to do is putting a run up around the shed. I plan on doing that in the next week or 2. Photo is of the inside of the coop
6 responses

• Baguio, Philippines
26 Mar
I will make my day today as productive. I need to do house work .


• Marion, Ohio
26 Mar
It has vents in the top. I also plan on making a wire door to hang for when summer gets here to help it stay cooler inside at night. But have plenty of time to do that.

• Switzerland
26 Mar
@wolfgirl569
Summer is not for tomorrow also here in Switzerland.

• Australia
26 Mar
Well done. You might want to talk to someone about your plan to put chickens and ducks together. I am no expert, but I have heard that they don't get along very well.

• Marion, Ohio
26 Mar
I have them together at this time. The only time I have had a problem was when my male duck lost his mate during breeding season. The chickens were not happy with his advances. The other thing is to keep the play water for the ducks a little bit away from sleeping shelter. That is just because ducks like to spray water everywhere. I am adding different breeds of chickens that I want to keep separate for breeding. So I will increase my duck numbers too. Those are my best selling eggs.

• El Paso, Texas
26 Mar
That kinda work is worth doin, don't worry bout house work, the house won't die.

• India
26 Mar
Just a suggestion. How about a tray beneath the feeders rather than have them deep which will inconvenience them. That food could be put back.

• Dallas, Texas
26 Mar
That is a very nice looking coop you built. Did you have to put it all together yourself without anybody's help? You are a very busy person.

• Marion, Ohio
26 Mar
Hubby helped but his back gives him fits if he has to work above his head for very long.

• Dallas, Texas
26 Mar
@wolfgirl569
, I see. When my wife and I put together the metal shed we use to keep lawn equipment and to store extra junk in, I first put together all the parts and she helped hold the walls in place as I got up on a small ladder to bolt and connect everything. Luckily it wasn't windy at the time.

• Marion, Ohio
27 Mar
@lookatdesktop
We had one metal shed and I said never again. It was a nightmare to put together. I have been buying the resin Suncast sheds since then. They cost more but include the floor and everything pretty much snaps together. Then you shoot screws to hold it all.I even easily moved our old one by myself. Had everything but the roof back together when hubby got home from work that day. That part takes 2