Issue One, the main focus for today, reducing CO2 emissions wherever possible.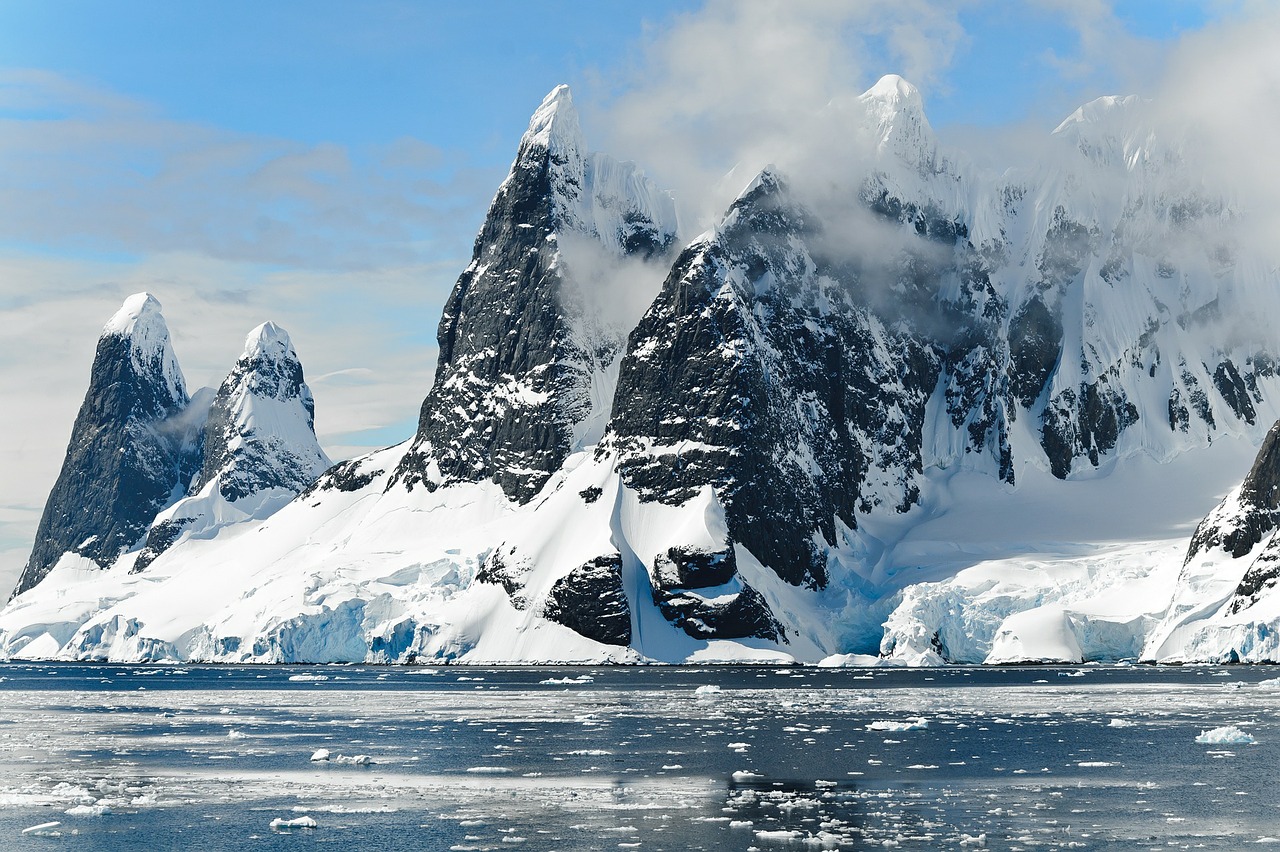 Dallas, Texas
March 28, 2018 9:00am CST
The focus of today's discussion is as follows: 1. Carbon Dioxide will double by 2030 since pre-industrial era. Why is this important? Simple. The atmosphere will eventually be full of too much carbon dioxide both in the atmosphere and in the oceans, causing changes in the temperatures all over the planet and causing changes in the JET STREAM in the upper atmosphere, that carries winds across the globe and directly affects temperatures in the areas of it's influence. 2. Melting Arctic Ice melts faster and weakens the JET STREAM causing a wavier path in the northern hemisphere, ( more about this in the YouTube video, below) 3. Every time the polar ice cap melts in summer, and then re-accumulates and re-freezes in winter, the size of the polar ice cap is getting smaller over time. 4. 2080 will be lots warmer than it is today. These changes continue indefinitely. The main question, from the video below is: White Sea Ice melts so is more solar radiation causing a feedback loop? Yes, it is happening in the Arctic but this is not the only mechanism that drives changes in the Arctic, aka The North Polar region. 5. Efforts are being made to reduce carbon emissions. This is where we come in. We all have a choice, to go green and use energy that doesn't contribute to global warming, such as HYDROGEN POWER, GEOTHERMAL POWER, WIND POWER, SOLAR POWER AND NUCLEAR AND CLEANER FORMS OF COAL POWER AND BIO-FUELS FROM CORN, WASTE, SUGAR AND OTHER FORMS OF BIO-FUEL SOURCES. Heatwaves, snow storms, from big pulses in the Arctic is one of the topics in the lecture of the people who participated in the conference in the video below. I hope you take time to look at it and try to think more about changes we can make so the future generations can have a fighting chance at survival on planet earth. Watch the Video from YouTube below. The New Record Low Arctic Sea Ice and Our Weather duration is 13 min 38 sec provided by Climate State on YouTube

Arctic sea ice decline has long been projected to occur. 2018 and 2017 are the two lowest winter time Arctic sea ice records observed. Disappearing sea ice a...
5 responses

• Marion, Ohio
28 Mar
I wish I could afford to install a wind mill or solar panels. The changes are coming despite the politicians, I just dont know if it will be enough soon enough. A large factory near us just installed 3 windmills. That is a start. If more do it would make a huge difference.

• Dallas, Texas
28 Mar
You might be able to buy a small solar panel for your home. They are pretty expensive though.

There's so much debate around the cost of solar. This article breaks down what solar really costs across the U.S. and in each state

• Marion, Ohio
28 Mar
@lookatdesktop
The cost is the problem. Depending on how much I get from the estate when it is settled I may check into them. But first the house needs a new roof. I told hubby we will take it from that money and leave his IRA alone

• Dallas, Texas
28 Mar
@wolfgirl569
, Will you be removing the old roof shingles or place new shingles over the old?


• Nairobi, Kenya
28 Mar
Although there is a lot of opposition from influential politician we need to take care of our planet. It's the only one we have

• Dallas, Texas
28 Mar
Exactly. It is time for WE THE PEOPLE to take action.




• Nairobi, Kenya
28 Mar
@lookatdesktop
And take a leaf from the children who did so during last weekends matches.

• Dallas, Texas
28 Mar
@tony1r
What kind of matches? A sporting event of some kind?


• Canada
28 Mar
I got rid of my car a couple of years ago and walk and use public transportation and when summer come I will use my bike that was given to me.

• Dallas, Texas
28 Mar
I will do that one day. At the moment, since I have invested so much money into that 95 Caddy of ours, and it still passes each year, we only use it sparingly. Actually, we can get around in one month on half a tank of gas. But what you do is very admirable. A man at one of the places I once worked for, had a 145 IQ. He used to be an CPA. One day he was attacked brutally while waiting on a bus and suffered severe brain injury. He told me he always takes public transportation and never drives at all. As for myself, I do not drive. My wife drives and I am the passenger or back seat driver in the front.

And every day that Caddy sits in the driveway it saves us gas and dollars by being a place for the birds to take a dump on regularly, and it gives me exercise not as a driver, but as a man powered car wash.


• Canada
28 Mar
@lookatdesktop
I feel bad for that man being attacked while waiting for the bus. Crazy people can be anywhere.

Good that your car gives you exercise.


• Dallas, Texas
28 Mar
@1hopefulman
, Well today I had to make a run for the Kroger store, just to buy a 60 minute phone card. It was a lot of exercise with my left hand as I was keeping my windshield wipers working. I had to fiddle with it to find the setting for delayed wipes. Just enough rainfall to make the windshield wet every 15 seconds.


• Philippines
28 Mar
That is why I walk whenever possible, wish more people would walk short trips instead of riding cars, it would make a big difference. Part of my house has solar powered lighting that I built myself with the help of YouTube and ebay


• Dallas, Texas
28 Mar
That is all good. In America a single solar panel costs over a thousand bucks. dollars.

• Philippines
28 Mar
@lookatdesktop
that's too much, think it has got to do with tariffs on Chinese made panels. Here, a 30 watt panel only costs around 30 usd, just 1 dollar per watt and it's already monocrystalline not the cheaper polycrystalline type, made in China.

• Dallas, Texas
29 Mar
@louievill
, I have found one article that may interest you, below is the link to it.

You may as well learn the expression "carbon-negative technology", or Bio-CCS, right away, because it has become a talking point in technological circles. A new article explains why.