Mildred the Cat - Happy Easter weekend to those who celebrate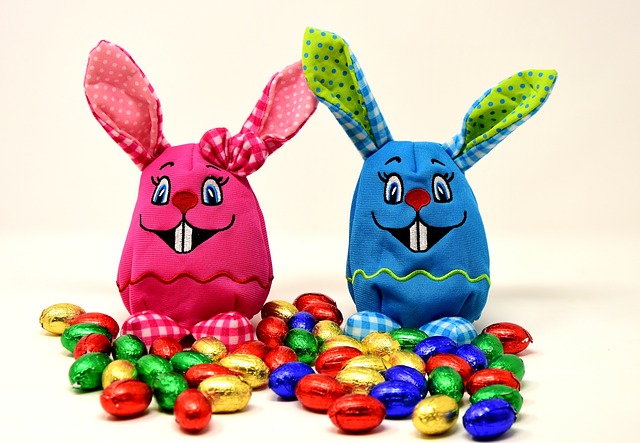 United States
March 30, 2018 7:43am CST
Hi, everybody - it's Mildred the Cat. I hope all is well with all of you. I just wanted to extend my best wishes to all my friends and fans who are celebrating this upcoming three-day Easter weekend. I also extend my best wishes to those who aren't celebrating. My mom is planning on spending Sunday with my human sister. As usual, I will guard the homestead if she goes out. As usual, I will take the high road, never complaining about being left alone, not getting a fancy dancy dinner, not getting an Easter basket filled with treats. Nothing. Nada. I'll get through it in my usual dignified manner. I refuse to feel sorry for myself. Anyhoo, have a super duper weekend, everybody. Till next time, purrs, paws and high fives. Image: Pixabay
7 responses

• Baguio, Philippines
30 Mar
Hello Mildred.. It seems you are a good and cute cat. Happy Easter to your human sister. And to you as well. God bless you.

• United States
30 Mar
Thanks. Same to you and yours. Sending some extra high fives your way.

• Baguio, Philippines
30 Mar

• Pamplona, Spain
31 Mar
Thank you and high fives to you too Mildred. You really know how to see these kind of difficult times through as we know you are such a good girl too for you Mom. You never know for being so good she might just bring you a little present back. I won´t know what it is but I can imagine that she would have something special for you.





• United States
31 Mar
I am a good girl and I hope you're right about my mom bringing me back a treat. I'm keeping my paws crossed.

• Pamplona, Spain
1 Apr
@LindaCPearson
You cross your paws then as she might have brought you something very special for keeping an eye on the house for her.

• United States
30 Mar
Well, thank you for the Easter wishes, Mildred. I do think Mom should get you a little basket filled with treats for kitty cats, but perhaps Mom does not want you to become too spoiled.

• United States
30 Mar
I think that "spoiled" thing you mentioned has already happened!

• United States
30 Mar
Look at it this way, Mildred: you can find the baskets and knock them to the ground! You have the most fun!


• United States
30 Mar
Such an excellent idea! I like how you think!

• Los Angeles, California
30 Mar
More likely you will be doing more sleeping than guarding!

• United States
30 Mar

• Marion, Ohio
30 Mar
Hello, Bunny the doberman here. I wish you a happy Easter. My human does not get us anything either. But she gets her and the man human chocolate to eat.

• United States
30 Mar
Hi, Bunny. Thanks for the kind words. My mom buys lots of chocolate too. She says it's bad for me so I can't have anyway. At least I get the daily chicken treats, which helps.

• Midland, Michigan
29 Jun
Hey Linda, what's up? I hope you're doing okay and maybe just busy with sites that pay more! I needed to being working more on hubpages since I'm beginning to reach payout every few months now rather than just yearly as it was before.