Nuestra Senora de Gracia and the love tales.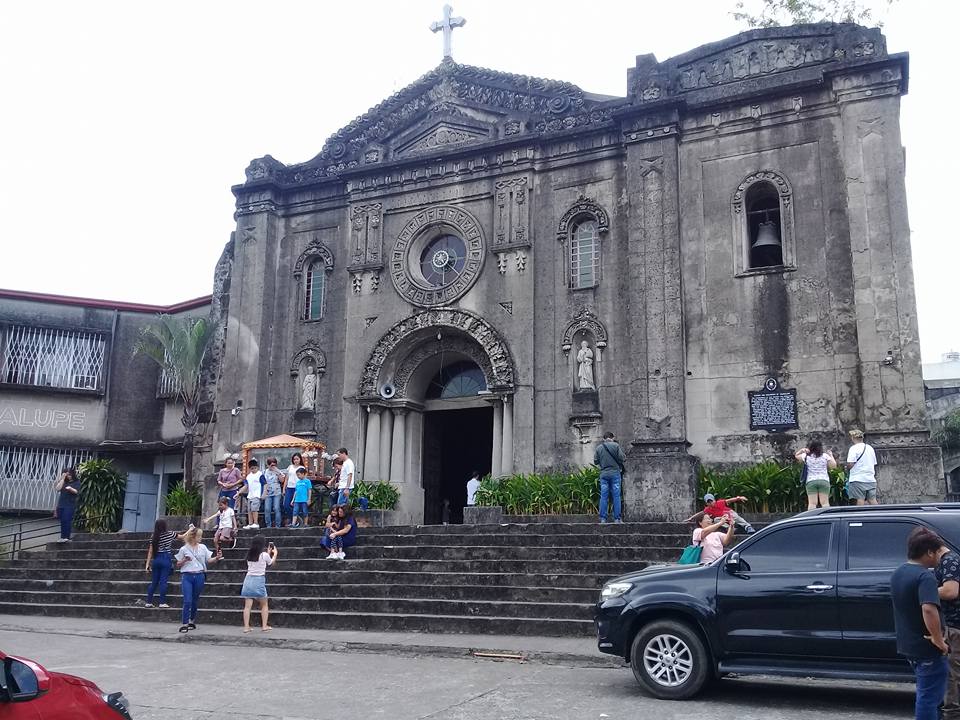 Philippines
March 30, 2018 9:59pm CST
What is fascinating about Visita Iglesia is one is compelled to check on the old churches. This Good Friday, our religious exercise took us to the Shrine of Our Lady of Grace, or the Nuestra Senora de Gracia at Guadalupe, Makati. The rock solid brick by brick old church was built 1603. They say that because of the antiquated features and the name that spells blessings, plus the spacious promenade that surrounds the church, this has become a wedding favorite. Oh well, I did enjoy the quaint edifice. A thousand and one love stories came to mind, plus a thousand ghosts that probably still linger in the dark corners of this quadricentennial church

6 responses


• Philippines
31 Mar
That is good. The sacrifice will yield blessings a bounty.

• Roseburg, Oregon
31 Mar
The church still looks good for being that old.

• Philippines
31 Mar
Yes, indeed. I did wonder how the construction workers labored in the 16th century. There was no heavy equipment then. No cement mixers. But then I thought of the Pyramids of Egypt, and the roads that lead to Rome. Superb architecture and engineering then, would our high rise skyscrapers and towers last centuries? I wonder.

• Manila, Philippines
31 Mar
I had never been there but I am familiar with the church because many get married there. When I have the chance, I will. I like visita iglesia as well. The very essence that I spend time with my family is precious. We do not take a car with us, instead we would walk as a sort of penitence, which has good effects.


• Philippines
31 Mar
Yes, please do check on the church, then ask fervently for three wishes. My neuropathy would not permit me to walk far. Amusingly, at the UP Church of the Holy Sacrifice, our first stop always and where we go through the Stations of the Cross, my daughters and I genuflected on the first station, and we all three went "Ouch." I couldn't bend my ankles. My elder daughter's right foot was inflamed because of Vitamin D deficiency. My younger daughter just came out from a 36 hour toxic duty where she was on her feet all the long hours. When we all expressed Ouch, and realized we had to go through the pain thirteen more times, well, we said, what is it compared to the hard fall three times, and the scourging, and the crowning with briar thorns. I am glad you go through the walk. The churches in my area are far apart, although walkable if willed be. Graces upon you and your family, for willingly going through the sacrifice.


• Manila, Philippines
31 Mar
@eileenleyva
thank you, Eileen. I will remember what you said. Youre right, the sacrifices we made during our bisita iglesia is not comparable to what Jesus did for us. But it means something to Him. I really like the feeling I got after the visit to the churches. I did not really pain that I was tired after and I felt relieved. Take care, Eileen. I wish you and your family too more blessings. God bless!


• Philippines
2 Apr
@mlgen1037
Keep safe and happy all the time.



• Australia
1 Apr
I love visiting old churches and cemeteries...

• Philippines
2 Apr
I am very much aware of the fact that there are more miserable spirits in the church than in the cemeteries where most actually rest in peace.

• Australia
2 Apr
@eileenleyva
Oh yes indeed! ..I know what you mean .. that's why sometimes, I visit the cemeteries first before I sticky beak inside churches .. lol ..

• Philippines
1 Apr
One of the better looking churches near Manila.

• Philippines
1 Apr
I was awed. Antiquated but grand.


• Philippines
1 Apr
Yes, the church is really cool. Actually, no ventilation needed inside. The promenade must be a tryst by night.