George Clooney is #Ashamed? of His Semi-Regular Supporting Role on ''Roseanne''?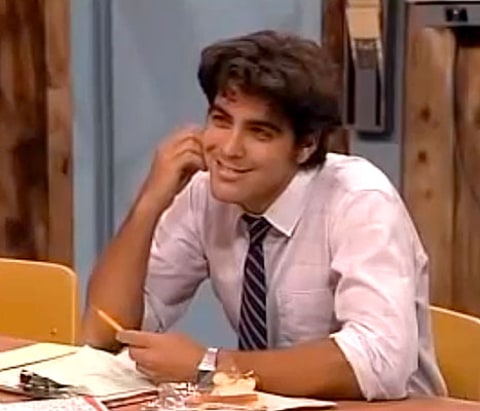 Oklahoma City, Oklahoma
March 31, 2018 7:05pm CST
George Clooney was a recent guest on David Letterman's NETFLIX-show "My Next Guest." David asked him about his start in TV. George mentions Sunset Beat (a dinky cop-drama that didn't even last 8 episodes), and then David 'interrupts' (or 'moves the interview along') saying "And then you went from there straight to ER ..." And I'm yelping out, 'But what about Roseanne?' Seeing if the 'tabloids' (or whatever you call the "online news") had any information on it, I saw that George actually turned down the chance to reprise his role in the current reboot of Roseanne. https://www.yahoo.com/entertainment/roseanne-barr-says-george-clooney-021557746.html I understand that the fact he lives all the way out in Italy might have something to do with it; but 'the scandal-hound in my brain' wonders if it might have something to do with "Roseanne Connor (Roseanne Barr's character) being an avowed 'Deplorable' (Trump Voter)." Why do you think he didn't mention 'being in Roseanne' in his David Letterman interview?
5 responses

• Canada
1 Apr
I think George only considers the roles that brought him recognition and fame. That didn't really happen until ER. :-)

• Oklahoma City, Oklahoma
1 Apr
Yeah, and
Sunset Beat
WAS his first "starring"-role.


• Los Angeles, California
1 Apr
He was on The Facts of Life even before that!

• Lake Charles, Louisiana
1 Apr
I am sure George Clooney wants to talk about his role in Roseanne as Superman likes to discuss Kryptonite.

• El Paso, Texas
1 Apr
Could it be he doesn't want to put in all those hours again? I've heard it's long hard hours in one day for actors to do an episode for a TV show.