India strangest and weird GODs ?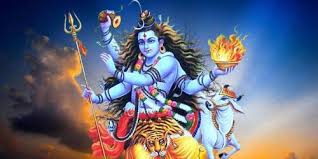 Philippines
March 31, 2018 10:01pm CST
I'm a Christian But I respect the GODs in India. There is a GOD that has elephant head. Another GOD has so many hands. And the most popular is siddhartha buddha. the weird thing is they have so many GODs Can some one explain why in India there are so many GODs?
4 responses

• Italy
1 Apr
Religions with many deities are usually Pagan. The Greeks and the Romans were Pagan too, and you may notice their gods are almost identical. Gods usually represent elements of nature, seasons, human strength and weaknesses and so forth. All the myths and legends describe events and situations that took place and/or still take place. Paganism is about accepting and celebrating the contents of life. Then yes, the deities in Hinduism are peculiar, I admit they're strange yet curious from a Western perspective as well, but some of the Indian members here can surely tell more.

• India
1 Apr
In India we follow Hinduism...according to it we have 33 crores of Gods to worship and all are situated in a holy Cow! Now coming to the philosophy....there re three basic Gods who are considered to be immortal...they are Brahma the creator, Vishnu the maintainer and the Maheshwar the destroyer! Since the God Vishnu has taken many births in the form of many Gods to destroy the evil from time to time together with that form all the associated people who were for him at that time are worshiped by us! If you have understood so far...then I would like to proceed further upon getting your response! Thanks
@iridion9
!

• India
2 Apr
@iridion9
, You are getting confused with Hinduism and Buddhism...In Buddhism people worship Buddha as God and they follow his principles which are bit different than the principles in Hinduism. In India we respect all animals and they are associated with many Gods as their Assistants and they are worshiped. Cow is considered as a holy animal as I told you that people believe that entire clan of Gods reside in her! Thanks

• Philippines
2 Apr
@AKRao24
Cows are very lucky in India. In some other countries including my country. We slaughter cow and turn them into corn beef. Sorry for being cruel. But to tell you the truth I'm not a fan of corned beef food also. Some time I have a chance to get closer encounter with a cow. And I was thinking why in the hell people kill this animal and eat it? What, a cruel world.


• Australia
1 Apr
I read somewhere that in India, Hinduism has about 3,000 gods and goddesses ..

• Australia
2 Apr
@iridion9
Yes..It's fascinating how there can be so many gods and goddesses .. I reckon than it's a bit like the Catholics who have so many saints that the followers worship.. I don't belong, so ... what others believe in don't bother me ..

• Canada
2 Apr
@epiffanie
What makes you think a Catholic follower worships a saint?


• Allahabad, India
3 Apr
You know India is vast country with diversity and people belonging each state have different gods they are of different kinds but they are all one in Lord Vishnu