Vlogger Victim of Taxi Scam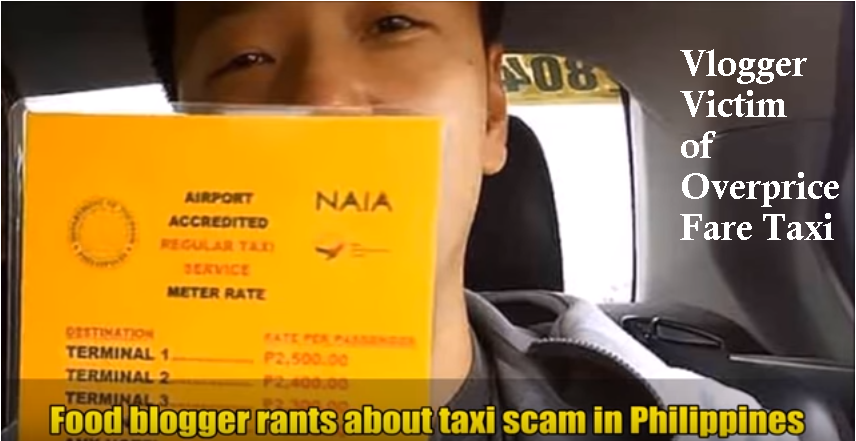 Philippines
April 2, 2018 8:42am CST
Good day! It's Show Time! Miketagz Again! If you are planning to ride ordinary taxi, make sure it is a trusted service but unfortunately two Vloggers are victims of taxi scam because of a overpriced fare. The taxi operator show the price list on the big card, and it is surprising rate. Around $40 Dollars from Airport Terminal 3 to Terminal 4. Can you believe that? This is not really good. Vlogger reported to the nearest Police Station and taxi driver learned his lesson. Better to ride using Grab and Uber, surely the price is right. Video:

Int'l Food vlogger, another victim of taxi scam in Philippines In a vlog posted in Food vlogger Mikey Chen's YouTube channel, he talked about how he and his ...
3 responses



• Philippines
2 Apr
My husband and I had a bad experienced with airport taxi. Imagine the driver want us to pay $30 from airport to our home but if he will use his taxi meter it's only around $4 to $5 since it was early in the morning and there was no traffic by that time.

• Philippines
2 Apr
@Bhebelen14
That's ridiculous, which area you want to take off?

• Philippines
2 Apr
@miketagz
My husband called a police and told about our location, good thing the police came right away and waited us in our place. We even filed a complaint in the police station and called the taxi operator as well.

• Philippines
2 Apr
@Bhebelen14
Did taxi operator went to jail or he pay for bail?