Just a Couple of Hours Later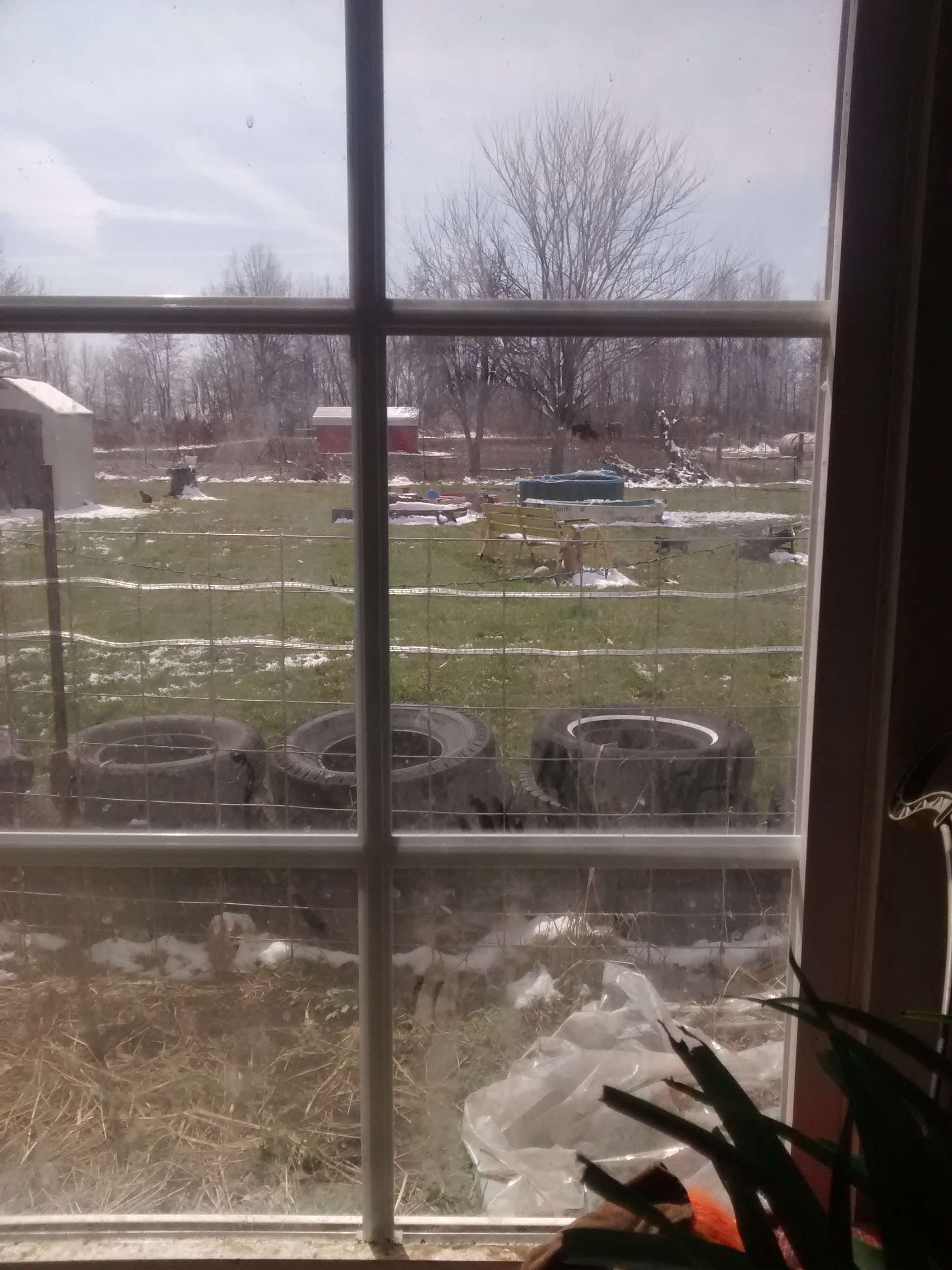 Marion, Ohio
April 2, 2018 12:08pm CST
In just a couple of hours it has went back to looking almost like spring and feeling a lot warmer outside. Hubby and I went out to put the stakes in my building a little while ago. They are calling for possible thunderstorms tomorrow. Ohio is bi-polar as you can tell by the changes in the weather so quickly. With thunderstorms can come high wind. I dont think my jersey giant chickens would enjoy their home becoming an amusement park ride. Short of a tornado coming through it should stay put now. Waiting for it to warm up and stay there. Come on mother nature.
7 responses

• Pamplona, Spain
2 Apr
Hope its not a really bad storm and your building stays strong and steady. This place where I live must be bi-polar too as the weather was supposed to be very warm. The weather woman got it wrong again but I don´t mind at all as I am used to it.

• Marion, Ohio
2 Apr
I just do not like the cold at all. It needs to go awaaaayyyyy!!!!!

• Pamplona, Spain
2 Apr
@wolfgirl569
In the Summer time its way too hot here some days so I love these pre Spring days that are just right.

• United States
2 Apr
Yes, the chickens would be quite frightened if their home turned into a wild ride. My husband is so upset that warmer weather has not hit our Chicago suburb yet. I think he has a long wait.

• Marion, Ohio
2 Apr
I am sooo over winter already. I can deal with the storms just hate the cold.

• United States
2 Apr
@wolfgirl569
Me too. I just want to sit outside and enjoy some warm and sunshine.


• Marion, Ohio
3 Apr
We have rain now. The yard is flooded

• Marion, Ohio
3 Apr


• United States
3 Apr
lol, our snow quickly melted too. but never got warm. actually got a lot colder.

• Japan
4 Apr
Haha, I used to live in northern Ohio where we had the lake effect. Snow or rain anyone?

• Marion, Ohio
4 Apr
I am closer to central thankfully. But it is still all over the place.

• Moses Lake, Washington
2 Apr
Hens do seem to prefer calm weather, that's for sure. My part of the world gets wind gusts, especially in the Spring. Those cute tent like greenhouse kits can't take the weather here, for instance. Its a waste of money to buy them or to buy those tarp like carports.

• Marion, Ohio
2 Apr
I have a metal carport with part of it converted into a coop and the one that still need stakes is a suncast plastic storage shed. They will take a lot just need to be anchored good

• Corsham, England
2 Apr
I wish it would warm up here. It's still wet and cold although the forecast for Thursday should be better. It seems that Spring is late for all of us.

• Marion, Ohio
2 Apr
I hope it comes soon for both of us.