How to overcome self-doubt?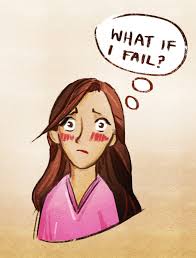 Pakistan
April 3, 2018 1:02pm CST
Today I was offered up a project. A year-long project, actually. I was confused if I should really accept the offer. It was a difficult decision for me as I'm lazy as hell and procrastinate like a stupid. I was in a dilemma that if I accept then whether I would be able to complete it or not. Though I know if I tried hard enough, I'd definitely nail it. Not to be proud but I'm not half bad. But then again I'm always doubting if I'll be able to do this or not. Or if the circumstances play in my favor or not. I overthink and this is what leaves me disappointed. Anyways, what I did was: PRAY. I prayed whatever is best for me may happen. I just left the decision making to God. What do you guys do to overcome these anxieties? I'm sure this thread would be useful to many people. So share people.
7 responses

• Russian Federation
3 Apr
Concentrate on yourself and work on self-respect: it will help not to doubt your professionalism. Lean planning - it will help know very well which work you really need.

• United States
3 Apr
I do what you do. I pray and I give my worries to God. I find that helps reduce anxiety quite a bit.

• Pakistan
4 Apr
It really helps reduce anxiety.


• Pakistan
4 Apr
It's good to know that we are all in the same boat. Haha!


• Pakistan
3 Apr
Exactly! I try to myself the same. Allah is enough.

• Baguio, Philippines
3 Apr
Believe in yourself. Surround yourself with with the dreamers and the doers , the believers and thinkers , but most of all surround yourself to those who see greatness within you, even when you don't see it yourself...

• Pakistan
3 Apr
I must say you have shared here a really insightful thought. Cheers to you!

• Italy
4 Apr
I usually talk with someone and ask for advice. They might not help, but talking about something can help you understand it better, even if you were to talk to yourself, like a loony.

Prayers work alike, as you talk to God.

• Manila, Philippines
3 Apr
Well. Just like you I pray and talk to my parents to heed their advice. That would be helpful for me.