The July 2015 mini tornado brought this down.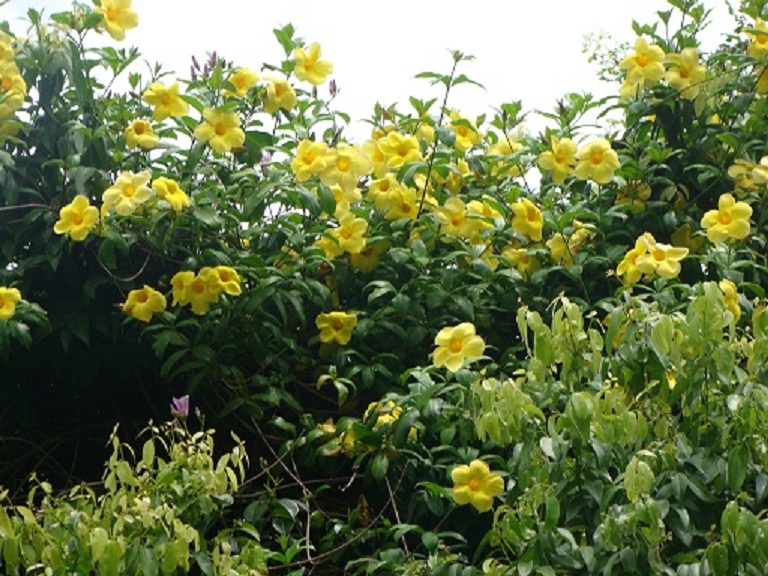 India
April 3, 2018 7:32pm CST
I was so proud of this alamanda that had almost reached the skies and one fine day that mini tornado brought it down. I do have them all over the place but I know I will never get a repeat of this

This alamanda as you can see reached the top of our Cinnamon tree
6 responses

• Redlands, California
4 Apr
Those are pretty. You think think they can grow in a California desert environment?

• India
4 Apr
They do not need much maintenance but yes they love water.

• Redlands, California
4 Apr
@allknowing
Well, we can do that. It is usually the sun and heat that kills all of our plants. We water them plenty.

• India
4 Apr
@crossbones27
We have our alamanda all over the place in our garden and they do flourish if we water them well. May is the hottest month here and they do survive.


• Bunbury, Australia
4 Apr
What a pretty creeper. What a pity the tornado damaged it.

• India
4 Apr
I have them elsewhere in the garden but I doubt if I will ever get such a cluster again


•
4 Apr
There is an alamanda creeper at the school gate. 12 years ago when the school was started it was planted by my darling wife. She was the first principal of the school. Now, she is no more in that position. She is just an ordinary teacher. The alamanda still flowers and reminds us of those days.