Achmed Funny Moments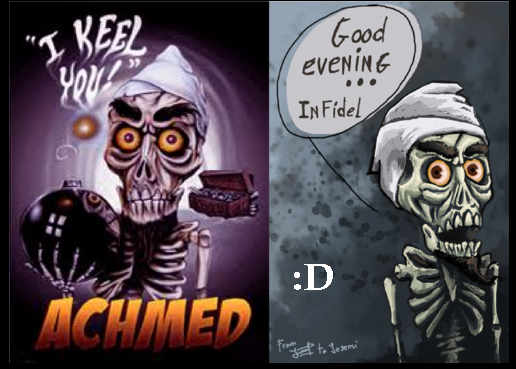 Philippines
April 3, 2018 9:24pm CST
Good day! It's Show Time! Miketagz Again! Jeff Dunham performs his all time favorite ven·tril·o·quist The first character is Achmed, the Dead Terrorist. I like how he deliver the character just like the dead man in the cemetery. "Good Evening... Infidel" If Achmed don't like the argument, the reaction says.... "Silence... I'll keel you" Are you interested to become ventriloquist? It's hard to think what kind of voice that will fit to a character. Make sure the audience will laugh out loud.

Video:

Click here to watch: "Will "Fire and Fury" Trump Grump? | JEFF DUNHAM" https://www.youtube.com/watch?v=a0Ed4KvlZxI --~-- Get to know Achmed, the Dead Terrori...
6 responses

• Philippines
4 Apr
I haven't watched him doing ventriloquist. It's kind of hard doing it you must have a talent doing ventriloquist.

• Philippines
4 Apr


• Baguio, Philippines
4 Apr
Honestly I don't have any idea about Achmed

• Philippines
4 Apr
@Jessabuma
Once you watch the full video, you'll enjoy the show.


• Baguio, Philippines
4 Apr


• Kenya
4 Apr
This is quite hilarious. Thanks for sharing made my afternoon


• Philippines
4 Apr
@Starmaiden
Except don't appear Achmed in your dreams, and it may reply... Hello Lucinda... Infidel"


• Waikoloa, Hawaii
15 Apr
its like a horror Cartoons