Thankful Thursday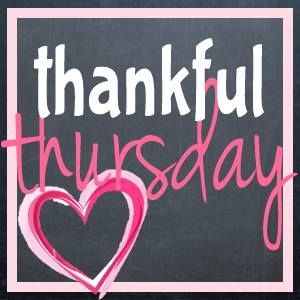 United States
April 5, 2018 8:32am CST
Happy Thursday! Take some time today to find things to be thankful for despite how you feel, despite your current living situation. I am thankful for: 1. Waking up this morning 2. My health and strength 3. My husband, children, and pets 4. My home 5. Reliable transportation 6. Clean Water 7. Food to eat 8. Clothes and shoes 9. Money in the bank 10. Family and friends This list can go on and on, but I will stop here!
5 responses

• Manila, Philippines
5 Apr
Hello Latisha. Those are plenty and it is always great to be thankful for what we have. Thank you for sharing to us as we also remember the reason we are thankful for.


• United States
7 Apr
@mlgen1037
You're welcome and thank you for taking the time to comment. Have a blessed day!

• Manila, Philippines
8 Apr
@LPort2017
no problem. Anytime, my friend. Take care.

• Philippines
5 Apr
Hi there! Yes there is so much to be thankful for everyday. Thank you for reminding us to be grateful for each day! God bless

• United States
7 Apr
You're welcome - Thanks for your positive comments!

• United States
5 Apr


• United States
7 Apr
Nice to see you - Thanks for your comments!

• Washington, District Of Columbia
6 Apr
I'm thankful for everything on your list!!!! I am very very thank ful that I am a little out of the red, I was broke for and out of cash for a minute!! But I'm thankful that today my aunt and father gave me a little money to make it thru the week. She might drive me crazy but i can always count on her for a few dollars!!!!

• United States
7 Apr
@db20747
That's awesome! It's great to be able to count on our loved ones and friends during our time of need. Stay encouraged!

• Los Angeles, California
5 Apr
Waking up is most definitely #1. We are alive to enjoy another day.

• United States
7 Apr
@JohnRoberts
Yes, we are my friend - Have a wonderful weekend!