Where is my cell phone???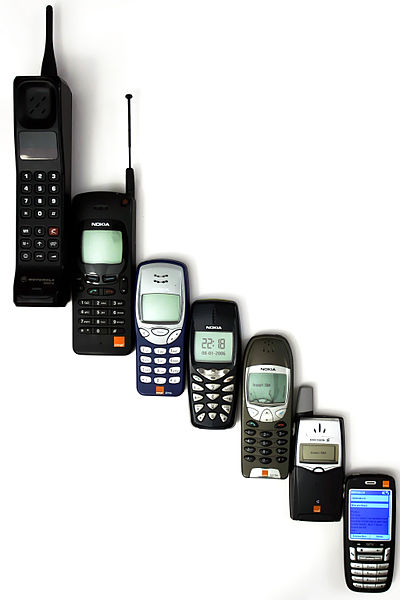 India
April 6, 2018 1:02am CST
What a blessing to have more than one cell phone around. I had misplaced my cell phone this morning and spent over an hour looking for it. Then it struck me to call up on that number and there it was snugly lying in my cupboard. I had to keep roaming around the house to locate it as I just could not hear it ring. I am a happy person now. Why depend on others to help you with it. Just own two cell phones. Problem solved.
6 responses

• Marion, Ohio
6 Apr
I just keep mine with me or on the charger. Hubby is the one that loses his.

• India
6 Apr
You can always come to his rescue I guess (lol) I wonder where you will hear that ring!!

• Marion, Ohio
6 Apr
@allknowing
One time he dropped it in the pasture under one of the horses

• India
6 Apr
@wolfgirl569
He must have felt so happy when his phone came to life (lol)



• India
6 Apr
When it rings don't you feel happy?

• Corsham, England
6 Apr
I recently lost mine and when I rang it it went through to answerphone. I had been out so thought I had lost it and someone had taken it because I knew it was charged and I never switch it off.. I rang the restaurant I had been to, searched the car, but it had vanished, I was so upset as it has all my photos and personal stuff on it. Then I had one last look and found it down the side of the sofa. It was not visible so did not pick up a signal when I rang it. I was so relieved. I also have a landline which I don't use much.

• India
6 Apr
When it rings while checking it kind of gives us such relief


• Corsham, England
6 Apr
@allknowing
Yes because there's always that fear I may have left it somewhere.



• India
6 Apr
We had two landlines earlier. During rains specially when there is thunder and lightning we have to pull out the wires and also the main line gets disconnected for days sometimes during that time.

• Switzerland
6 Apr
@allknowing
This is a serious problem. The landline telephone is now "over the Internet", we had no problems until now.

• Baguio, Philippines
6 Apr
So did you found your phone?

• United States
6 Apr
I have a cell phone and a landline. On the few occasions I have misplaced my cell, I call it from my regular phone. If the cell tower stopped functioning for some reason (which does happen at times though not often) I still have access to a telephone, which if I had two cells and the tower stopped functioning, I'd still not be able to make a call.

• India
6 Apr
If your lost cell phone is not within hearing distance a landline cannot help. I had to go from room to room to locate it. Also if the tower fails the phone will not ring even while calling it from a landline - that is a different situation altogether.

• United States
6 Apr
@allknowing
I can reach everywhere in the house with my landline...that is why they have handsets that are not corded

• India
6 Apr
@JolietJake
We have those here but they have a limited coverage.