Follycon Convention Diary Thursday 29th March 2018 Pre-Convention – Unofficial Start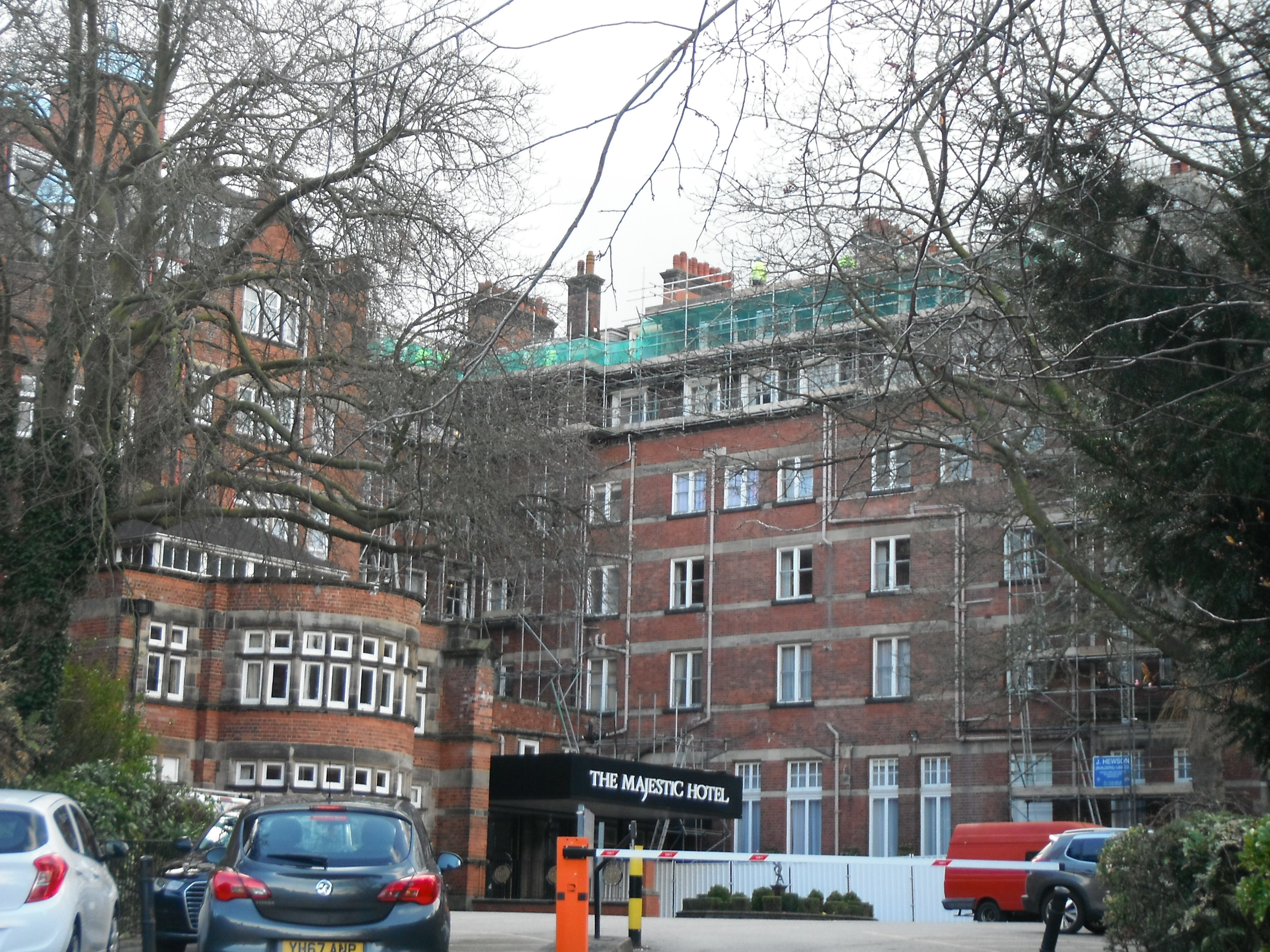 Preston, England
April 7, 2018 4:01pm CST
As the weather deteriorated and I captured the last pub sign photo within walking range of the town centre of Harrogate I started heading to the Majestic Hotel, the venue for the Eastercon Convention known this year as Follycon. Though officially not starting until the Friday morning, many friends and guests would be arriving today, Thursday and this was a chance to meet and chat with friends I haven't seen for a year in many cases. The Gothic edifice of the Majestic is quite beautiful. The hotel survived multiple bombing raids during the Second World War, including a direct hit that did some damage and an unexploded bomb too. Hitler was aware that the hotel was in use by the British Air Force as a command reception centre. He wanted to destroy it. The Luftwaffe fortunately failed him. Many famous guests have stayed at the hotel, including Winston Churchill, Errol Flynn and George Bernard Shaw. To save time in the rush for convention registration on Friday morning when the majority of attendees turn up, the registration was opened to let those of us present now pick up our attendance badge and programme of events. Along with friends, I went out or a fabulous but expensive Chinese meal in the sumptuous surroundings of a former spa Baths. After the meal we returned to the Majestic, drinking beer until gone two AM, when I headed off to my own accommodation, a few minute walk away. The end of a perfect day. Arthur Chappell
5 responses


• Preston, England
8 Apr

• United States
8 Apr

• Preston, England
9 Apr


• Bunbury, Australia
7 Apr
That's certainly a grand building - and how nice that your accommodation is so close by.

• Preston, England
8 Apr
@JudyEv
I was very lucky with my accomodation



• United States
7 Apr
That is a lovely hotel in which you stayed!!! So glad to hear that the day was a perfect one!!