Half way through making the dumplings!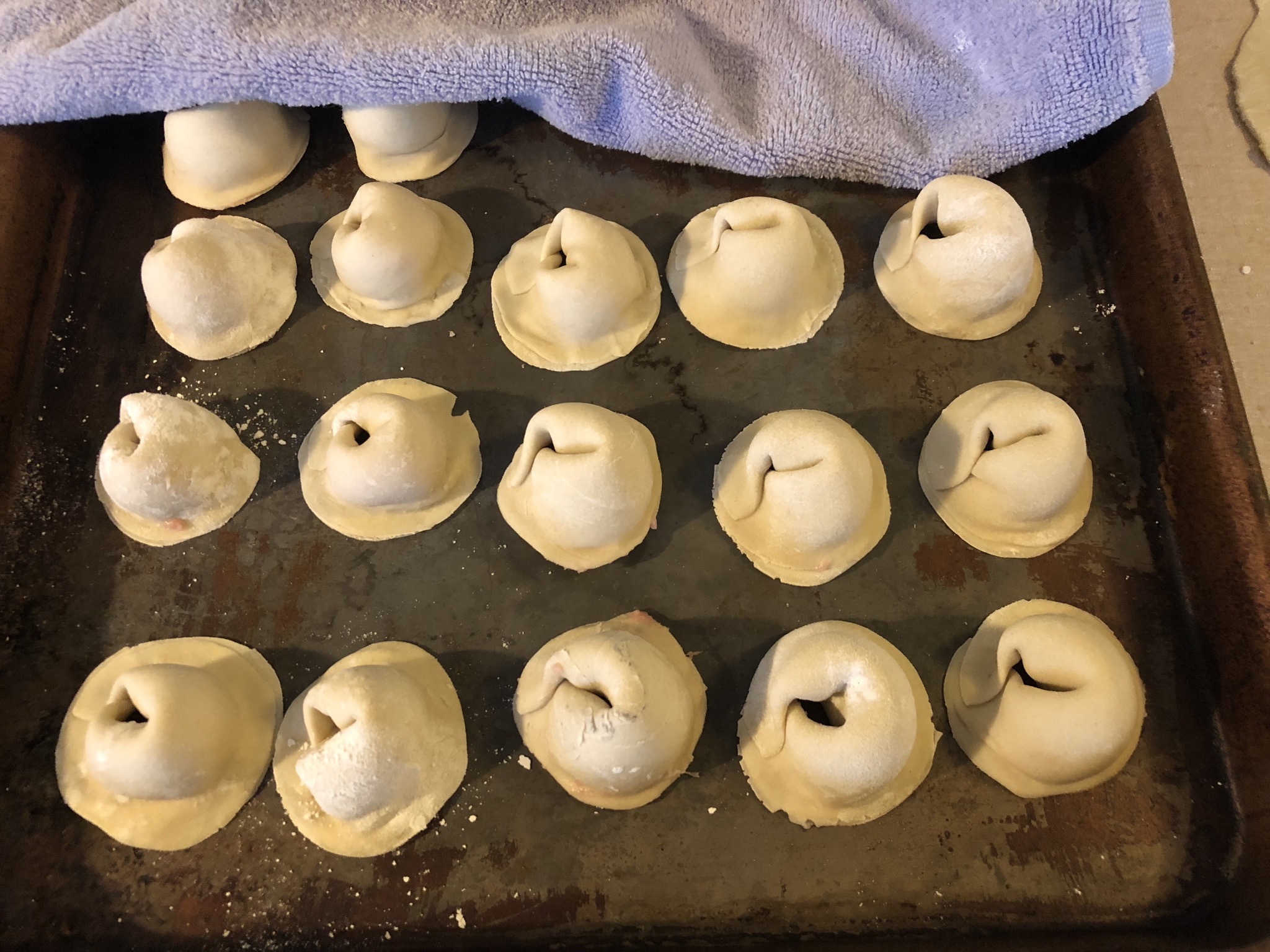 United States
April 7, 2018 5:28pm CST
I'm making Russian meat dumplings (Siberian Pelmeni) for dinner tonight. I'm using a recipe out of the cookbook Kachka. You have to roll the dough out by hand with a rolling pin so it is taking me quite awhile to get them all made. I'm actually taking a little break at the moment. I will have many more than I actually need for tonight's dinner. I'll have to freeze most of them for future use. I hope that they are good since I am putting all of this time in!

5 responses

• United States
8 Apr
off topic-but there's a cat named kachka around the corner from me

i have no idea why they named her that.


• San Jose, California
8 Apr
Those sound really good, and look a bit like a cross between pierogi and tortellini. How did they taste? We had not-made-from-porcupine meatballs for dinner.

• Los Angeles, California
8 Apr
You can start passing out samples!

• Anniston, Alabama
8 Apr
Looking good. I am not feeling like cooking today.