Good night, dear friends.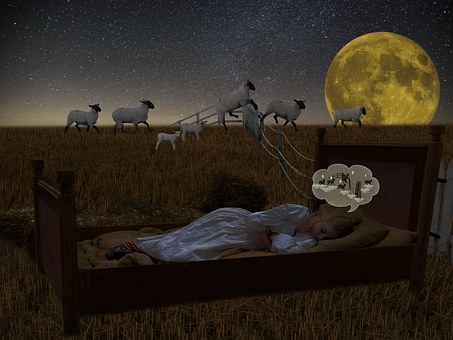 Chile
April 7, 2018 11:26pm CST
I went to bed a long time ago and started to watch the British serial I am watching: The Land Girls. It is about young women during WWII that worked in a farm while their families were elsewhere. suddenly, as I was growing sleepy, I saw that it was over 1 AM. So I came to turn off the laptop and to say good night to you all. Sleep tight and have a lovely Sunday.

9 responses


• Switzerland
9 Apr
@marguicha
I watch TV in the living room, but when we move to the bedroom I only have my book there.

• Genova, Italy
8 Apr
Happy Sunday to you too. Do you have any plans for the afternoon?

• Genova, Italy
9 Apr
@marguicha
I see. Instead, I went out with my mom. Unfortunately, she is not very well lately. No doctor understood what she really did wrong. After several months, I'm sorry, but I'm beginning to be seriously worried about her.

• Haldwani, India
8 Apr
Good night.. Sweet dreams!.. Take care

• Philippines
8 Apr
Good night my friend, see you again tomorrow. Have a good rest.

• Philippines
8 Apr
Good night and rest easy!

• Bunbury, Australia
8 Apr
That sounds like a series I would enjoy. I've heard about the land army and they even had some land army girls in Australia.

• Chile
9 Apr
It is very good although I have seen better British serials, like Call the Midwife.

• Los Angeles, California
8 Apr
Have a lovely night's rest.