Wax warmers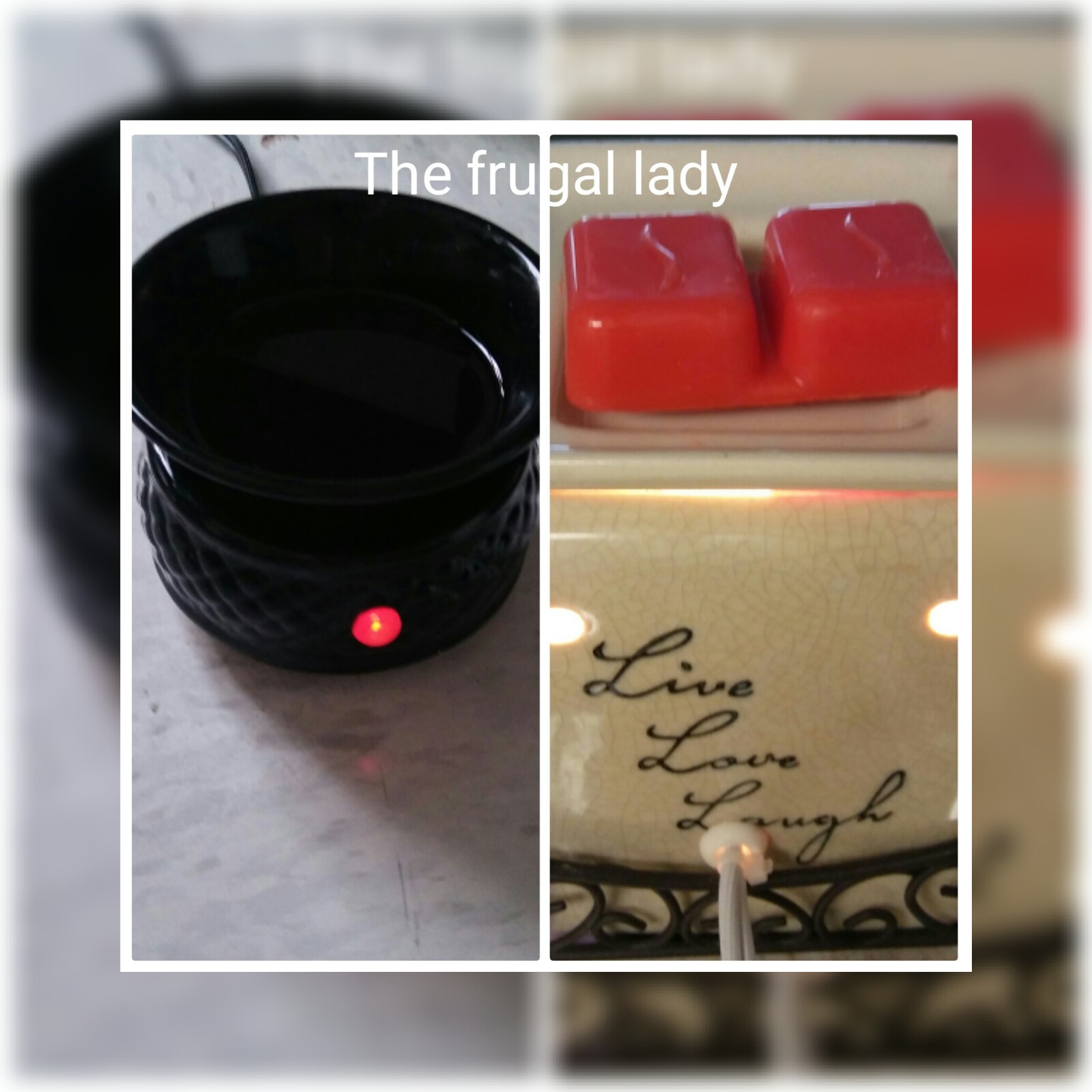 United States
April 8, 2018 8:44am CST
B my sweetie pie asked me about my wax warmers. He asked where that smell was coming from. I showed him the two wax warmers. Oh boy cna that man ask 20 million questions. I had to show him step by step. He asked how much it costs for him to get one and where to buy. I said I will buy it and boy was that not ok. He was so funny because he can't even take a gift. I said I will buy the warmer and the melts for you. It will bemy gift. He said no I want to give you the money. I said no your getting a gift and that is it. So I will search for two different ones. pack him up a nice collection of scents. and put it in a pretty box. I am pretty sure he will like it. I need to use two since it seems his daughter has been getting a kick out of the things he brings home from me. I learned yankee candle has a budget friendly one. I am searching for them wholesale. These would make nice gifts for someone. What do you think?
6 responses

• Onaway, Michigan
8 Apr
Yes they would make nice presents. They have some that are bowl type wax melt warmers and I want one of those. Your man is to funny he needs to learn to except presents .

• United States
8 Apr
He has a lot of firsts with me so it will be ok for him soon. When he gets the package it will be great for him.

• United States
8 Apr

• Wausau, Wisconsin
8 Apr
i love my wax warmer. i sell scentsy so i got a few new scents from there.

• United States
8 Apr
They are so expensive and with the prices for the brands I use the savings is nice. I keep waiting on a sale.

• Wausau, Wisconsin
9 Apr
@sharon6345
i might be losing scentsy for 3 months because i cant make my quota but thats ok

• United States
9 Apr
@carebear29
you should look into other ways to make it without that type of business. Getting sales takes time.


• Baguio, Philippines
8 Apr
Yes I guess so dear friend.. it would be a nice gift..

• United States
8 Apr
Thank you I am glad to know you like it.

• Baguio, Philippines
9 Apr


• United States
8 Apr
That is what I am sure of for that would be nice to enjoy.

• United States
8 Apr
Oh, I think he will enjoy this gift he will get from you!! Yes, those warmers and the wax melts are the perfect gift for him.

• United States
8 Apr
Yes he will and I will buy him more to go with it. I have a sweet one now my neighbor shared with me. oh boy.

• United States
8 Apr
@sharon6345


I have two warmers plugged in now, but I am not sure of the fragrance. Whatever it is, it smells wonderful.

• Roseburg, Oregon
8 Apr
One year my granddaughter made a bunch of wax melts for me. I have a wax warmer and when I plug it in and melt the tarts in it the whole house smells really good.

• United States
8 Apr
Yes I am loving it as well. I want to find someone reasonable to make me some. I can't find anyone. this one lady I contacted was not willing to lower her prices. She missed out on steady sales. I would sure have shared her info.