Why did I join bitlanders?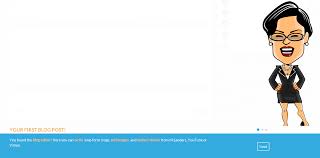 Kingston, Jamaica
April 8, 2018 9:14am CST
I can't make heads or tails out of the site, Bitlanders. I recall joining years ago, then, walking away. It is a senseless site. Giving it another chance, I logged on yesterday. As I did, some one invites me on 'global chat'. After introducing herself she tells me; "There's a guy here who loves to be insulted. He'll do anything you want if you insult him." So, I log off. Bitlanders is a zoo.
3 responses

• Baguio, Philippines
8 Apr
I don't even know what bitlanders is...

• Kingston, Jamaica
8 Apr
@Jessabuma
I have no idea. The people are creepy... at least the ones that I spoke to


• Philippines
9 Apr
I'm sorry you are wrong there. Only the global chat is full of animals but when it comes to blogging it has a HIGH standard.
@aries1973
@owstalaga
are doing well there and I earned more than 3 Bitcoin there in 2015 with less than 80 LONG FORM CONTENTS. bitLanders does NOT pay less than 250 words blog posts. Did you know that Bitcoin reached its peak last year and some bitLanders users became millionaires because they SAVED their bitLanders rewards. This is
@aries1973
blog

As I continue to write and submit my contents for review with Bitlanders, I continue to learn more about blogging and developing high-quality contents.