It Sounds Outrageous, but Who Knows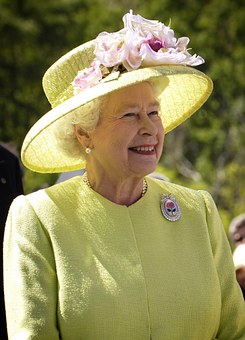 April 9, 2018 9:10am CST
A recent report claims that the British Queen Elizabeth is a direct descendant of Prophet Mohammad, the founder of Islam. An article that appeared in the Moroccan newspaper Al-Ousboue states that the queen is a 43rd direct descendant of the Prophet via his daughter Fatima through the Arab kings of Seville, who once ruled Spain. No, I haven't made any research. I found the news report in the English daily I read. Do you think it can be true?
10 responses

• Cambridge, England
9 Apr
It appears to be very likely true. Charlene Wong's article in the Observer gives a good outline of the history of the lineage.

Queen Elizabeth, as claimed by some historians, is a descendant of a Muslim King whom himself is a direct descendant of Prophet Muhammad. While this may be a little too overwhelming to digest for the layman but to genealogists, this is common sense.

• Cambridge, England
9 Apr
WHY do you think it's a fallacy? Read the article I linked to in my response!

• Baguio, Philippines
9 Apr
Well, I am not sure about this matter dear friend..

• India
9 Apr
He has the genetic profile of the prophet? What about his daughter Fatima? If descendants of Prophet are disillusioned about his teachings, and have turned to another religion then it is likely that there is some unreliable stuff in the religion. I wish such false claims were not made. They show the religion in bad light.

• Cambridge, England
9 Apr
It appears to be true. No less a person than the Chief Editor of Burke's Peerage has traced the lineage. See the link I have attached to my response.

• Cambridge, England
10 Apr
@vandana7
Why do you find it shocking? Worth the raising of an eyebrow, perhaps, but not unremarkable. It's quite possible (indeed very likely) that our Queen is also descended from Ghengis Khan and Alexander the Great and many other famous and notorious figures. Royal family lines tend to be connected if you can go back far enough and they also tend to be recorded (though not always reliably), so one can often trace them back much further than those of 'ordinary' people.


• United States
11 Apr
Personally this is probably someone wanting to make up something in wish hoping for a little more notoriety and fame.

• Corsham, England
10 Apr
There are some very odd theories put around about the royals. I even read once that the Queen was a shape shifter

. Although it is possible that she is a direct descendent of Prophe Mohammad you can't really believe everything you read.

CONSPIRACY theory king David Icke has spoken at length about why he believes the Queen of England is actually a shape-shifting reptilian lizard from outer space.

• Bunbury, Australia
10 Apr
Who'd have thought it? That is very interesting.

• India
9 Apr
Every one is trying to re write history and here is one more effort. Let truth prevail whatever that is.